Motorola Sliver II Bluetooth Headset Review
The Motorola Sliver II is a high-end Bluetooth headset from Motorola that hides behind your ear and delivers great sounding audio for phone calls, video chats and listening to audiobooks.
The small swivel design offers a Bluetooth headset that turns off with a twist to prevent accidental dialing in a pocket and to preserve battery life. A twist to the left or right turns it back on, and will answer a call if the phone is ringing. You can also slide the earpiece up and down for a better fit.
When connected and in your ear the Motorola Sliver II announces the caller name and allows you to answer or ignore the call by speaking either command. In our testing it works very well on the iPhone 5, iPhone 5s and the Moto X. It should work very well with other Android devices.
Despite the lack of any boom, the Motorola Sliver II delivers good sound quality to call recipients with Motorola's CrystalTalk tri-mic technology. This is one example of a feature living up to a fancy name.
Callers sound very good, especially while making calls or video chats over FaceTime Audio or a Google Hangout which delivers vastly better sound than a traditional phone call.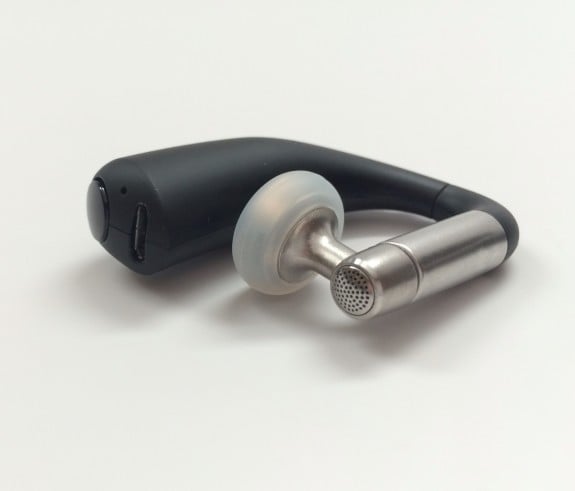 Th volume is loud enough to hear in average to noisy environments, with volume buttons on the top edge of the headset. There is a small button at the base of the headset that activates voice commands like Siri, etc.
There is no pause button, which is a minor annoyance when listening to audiobooks with the headset, but twisting the headset to off works in a pinch.
The Motorola Sliver II range is good, and while promotional materials claim 300 feet, in a real world setting with walls in the mix, expect to stay within 15 to 20 feet of the device before quality drops. In my home office I am able to walk throughout my first floor and out the front door before connectivity became an issue.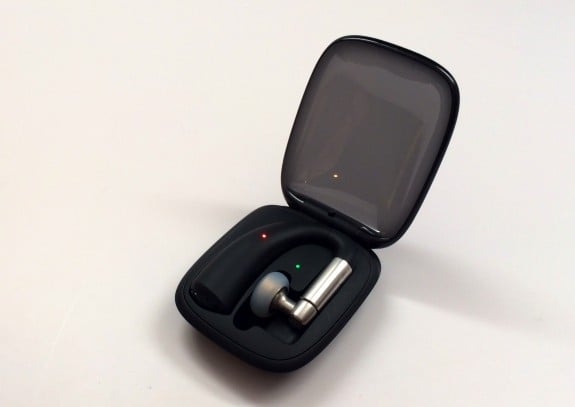 The Motorola Sliver II battery life is good at about four hours on a charge, and the carrying case delivers about two additional full charges to stretch out to 12 hours of actual use without the need to plug in to an outlet. The charging case is especially handy for heading out for a busy day. The case and headset can charge by Micro USB.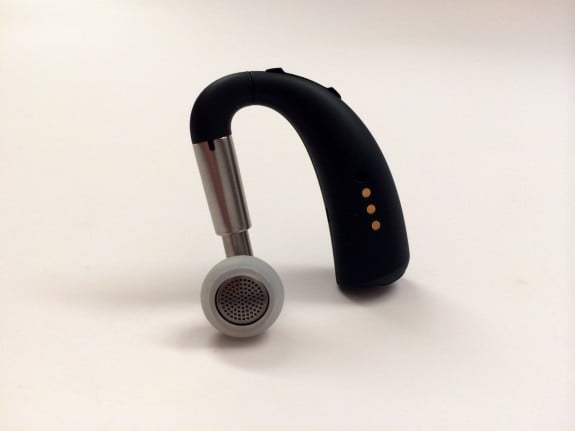 The Motorola Sliver II isn't cheap at $129 from most retailers or $109 at Amazon, but for the price users get a long-lasting easy to recharge Bluetooth headset that is comfortable to wear and that delivers good call quality.

This article may contain affiliate links. Click here for more details.