Motorola Teases Droid RAZR HD Launch This Friday
Motorola might finally be ready to unveil the Droid RAZR HD this Friday.
The Google-owned smartphone manufacturer posted a photo on Facebook with an outline of a smartphone and a hint that it will have 4G LTE. That alone isn't much to go on, but we've seen the Motorola RAZR HD leaked for months now, so we can't imagine any other phone Motorola would spend a few days teasing.
Update: The Motorola Droid RAZR HD launch date is still unclear.
Motorola announced the first Droid RAZR last fall, so it makes sense that it would announce the follow-up around the same time. Unlike the RAZR MAXX, which simply has a larger battery than the RAZR, the RAZR HD will have updated specs similar to the Atrix HD.
Read: Motorola Droid RAZR HD Features: What to Expect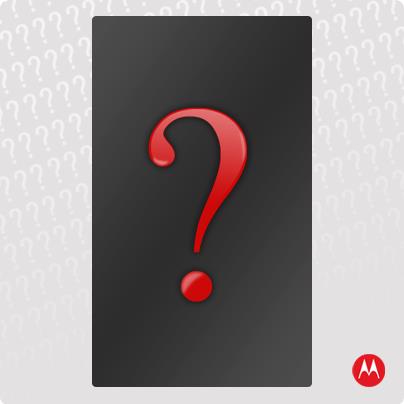 The Droid RAZR HD will likely run Android 4.0 Ice Cream Sandwich like the Atrix HD, and might use Android's virtual buttons instead of physical buttons. The RAZR HD won't have the gigantic 3300mAh battery of the RAZR MAXX, but it will likely have a 2530mAh battery which is still relatively large.
We don't know what processor the RAZR HD will have, or any other internal specs, but we hope it's at least as good as the Atrix HD. The Atrix HD uses a 1.5 GHz dual-core Snapdragon S4 just like the U.S. versions of the HTC One X and Samsung Galaxy S III. It also has1GB of RAM and 8GB of ROM with 4.7GB of storage available to the user.
We'd like the see more storage space, but if the RAZR HD is just the Atrix HD with a larger battery, we wouldn't be upset. Hopefully we won't have to wait too long after the unveiling to see the RAZR HD on store shelves.

As an Amazon Associate I earn from qualifying purchases.