Motorola To Take on HTC, Nokia With Clear Pixel Camera Technology
The latest player to enter the low light photography space may be Google's Motorola Mobility, which aims to help consumers of its Moto X phone take images with a new Clear Pixel technology. Coupled with a 10-megapixel sensor, the Clear Pixel array would boost low light sensitivity. And according to Taylor Wimberly of Android and Me, Motorola may also implement gesture controls as well for the camera.
So what is Clear Pixel tech? In a response to Wimberly's Google+ post, one user says that the technology adds another subpixel to the RGB matrix. So now instead of having an RGB subpixel arrangement for the camera sensor, users will have an RGBC or RGBW arrangement.
Since they can't afford to waste battery life on high-power flashes, cameraphones have a tough time handling low light. A new imaging sensor design from Kodak addresses the problem using a different kind of pixel. Today's cameras detect light with an array of red, green and blue pixels–which each see just one color. That means each pixel is ignoring two-thirds of the incoming light. The new sensor adds a panchromatic or "clear" pixel that detects all wavelengths of visible light, making it much more sensitive to the overall light level.

By using a mix of clear and color pixels, the new sensor becomes two to four times as sensitive to low-light conditions. The specific pattern of how the four kinds of pixels are distributed can be varied depending on circumstances–a cameraphone, for instance, might use a pixel pattern that doesn't require much computing power to reconstruct the image from the incoming light data. Another benefit is that greater light sensitivity allows faster shutter speeds, reducing the blur in action shots. The first prototypes are expected early in 2008.
As it turns out, the technology isn't quite new and has been available since 2008 thanks to a patent from Kodak.
In fact, Sony had considered using Clear Pixel imaging technology for its 13-megapixel Exmor RS sensor, the sensor that is found on the current Sony Xperia Z smartphone that was recently announced for T-Mobile US. Sony, at the last minute, changed back to using an RGB CMOS sensor design, noting that the RGBW sensor didn't meet its standards.
Sony will incorporate the existing RGB method into these models, in place of the originally planned 'RGBW coding' function, as it was found not to meet certain conditions of Sony's image quality standards.
So far this year, we're seeing three varied approaches to taking pictures in low light without the aid for an artificial flash light of some kind. Nokia introduced its PureView 2.0 tech on the Lumia 920 (that subsequently made it to the Lumia 928 and Lumia 925 models) where the camera gains optical image stabilization to allow the shutter to remain open longer without the image suffering from blurs due to camera shake. This creates a brightly lit image, despite normally dark conditions where it was captured, on an 8-megapixel smartphone sensor.
HTC introduced a similar, but different approach with its Ultrapixel technology. Instead of 8-megapixels, the company uses 4 megapixels, called Ultrapixels, where each pixel would be larger since it's placed on the same sensor area as a traditional 8-megapixel. Larger sensors are able to let in more light, giving a brighter image. What's similar to Nokia here is HTC is also using optical image stabilization to help keep the shutter open longer.
And now we're seeing Motorola's Clear Pixel approach that uses another subpixel to help illuminate the image.
It will be interesting to see how Motorola's resulting Moto X camera performs against the Nokia and HTC camera models.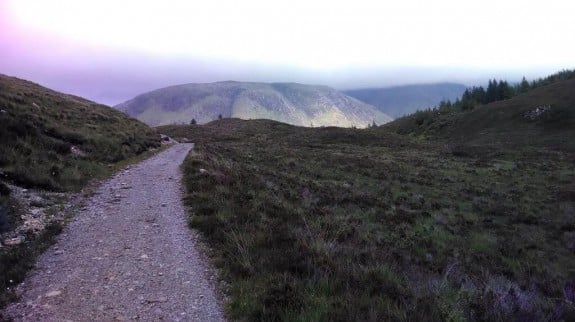 Additionally, according to famed Twitter leakster @evleaks, it appears that the first images captured with the Motorola Droid Ultra's 10-megapixel have leaked. It's unclear if the Droid Ultra will be using the same Clear Pixel camera technology. What we're seeing with these early images is a hillside shot, though it's unclear how much available light was present in those shots or what the scene was like.
If the camera is using Clear Pixel tech, it may give us an indication of how the Moto X camera will perform. The image samples were posted to Picasa and are as recent as July 5th.