Motorola Xoom 4G LTE Upgrade Gets Closer to Reality
Oh, you thought this Motorola Xoom news train had stopped? Think again. Just a short time ago we learned that the Xoom's Android 3.2 update has begun to trickle out and now we have some more good news for Xoom owners as the Xoom's LTE module has apparently passed through the FCC which means that we are now closer than ever to the Xoom's LTE upgrade.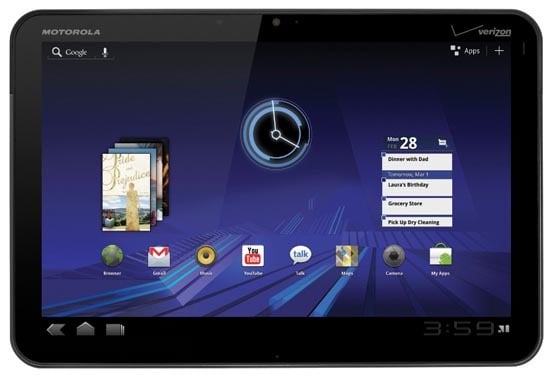 As many of you know, the Xoom launched in February without 4G LTE support. Motorola and Verizon promised to get that upgrade out in 90 days only to delay the upgrade until summer. Since that announcement, there has been little to no communication between the companies and Xoom owners and that continues to this day. However, now that we know that the Xoom's LTE module has passed through the FCC, we might finally get some sort of clarity.

The FCC documents also indicate that the module is for the Xoom only meaning it can't be installed into other tablet devices. The documents also indicate that it will be professionally installed.
Motorola had said that this update would roll out around the same time as the Motorola Droid Bionic so it's looking like the beginning of August might be a good week to circle on your mental calender if you own a Xoom.
Via: Wireless Goodness

This article may contain affiliate links. Click here for more details.