Motorola Xoom 4G LTE Upgrades End March 31st
Towards the end of 2011, Motorola and Verizon finally started upgrading the Motorola Xoom with 4G LTE capabilities. The wait was long and arduous but it finally happened. Now, Verizon has given the 4G LTE upgrade process and end date. If you head over to the Xoom upgrade page on Verizon's website, you'll notice that the carrier has announced that Motorola will stop taking upgrades on March 31st.
What this means is that those who own a Motorola Xoom and still haven't sent it in to get 4G LTE put on board, will have a little less than a month to act.
We can't imagine that there are a lot of people who own the Motorola Xoom that haven't taken advantage of this offer yet but there may be stragglers. So, consider this your final warning.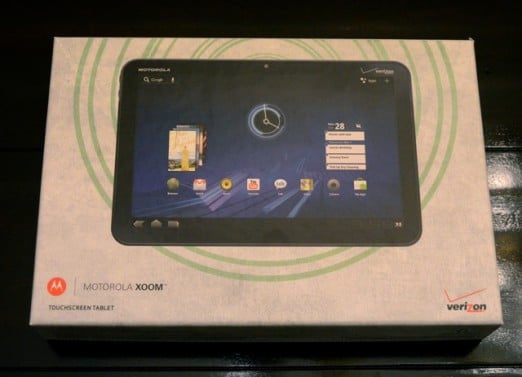 And if you're worried about the time it will take to upgrade, know this. Motorola has said that it would take two weeks to get the device upgraded and returned once it's received. However, now that this much time has passed, the turnaround should be much quicker.
The Motorola Xoom is almost a year old, it came out in March of 2011, and while it arrived with a ton of promise, it's now considered a flop.
Motorola only sold a million Xoom tablets in 2011. Compare that to the 15.3 million iPads that Apple sold in Q1 alone.
The Xoom had problems right out of the gate. 4G LTE had been promised for the tablet but it took Motorola and Verizon many months after launch to get it upgraded. The 4G LTE version is also still waiting for Android 4.0 Ice Cream Sandwich to arrive.
So, clearly not the launch that Motorola nor Verizon wanted.
The companies have already launched the successors to the Xoom in the Droid Xyboard tablets but it remains to be seen whether they have gained any sort of traction in the tablet market.
Via: Droid-Life

As an Amazon Associate I earn from qualifying purchases.