The guys at iFixIt made quick work of the Xoom and have already torn the tablet down and posted pictures and detailed its components.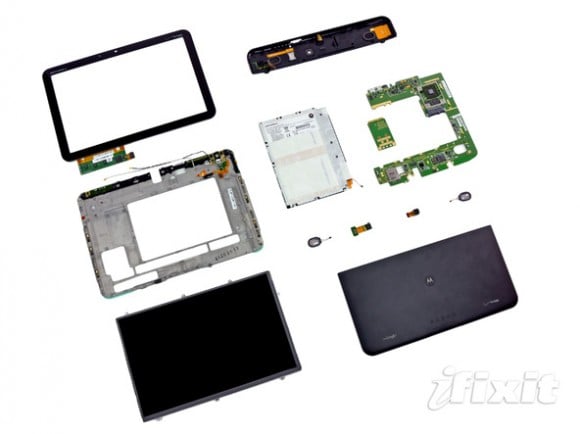 Xoom owners who decide to repair or mod thier tablets themselves will be glad to see that there are no proprietary screws or fastners required to get into this machine. All you need is a Torx set and a spudger. There are a lot of screws in the Xoom (57), but if you have patience you'll be able to repair every component yourself. The display and protective glass are not fused together, which means cracked glass will be a relatively cheap repair. It's built in a pretty modular design, so swapping out components like the camera doesn't require soldering and you can replace them one at a time.
As our friends over at the Android Community point out, the Xoom has the same 3G modem as what's found in the Verizon iPhone.
Obviously, most Xoom owners will never touch a screw, but it's nice to know geeks can take a look inside relatively easily. Not interested in tearing into your Xoom yourself? We recommend getting a free extended warranty on the Xoom by buying with a quality credit card, such as American Express or adding it to your home insurance policy.

As an Amazon Associate I earn from qualifying purchases.