Mountain Lion Hits the Mac App Store for $19.99 on July 25th
Apple will release OS X 10.8 Mountain Lion tomorrow for $19.99 in the Mac App Store, as we expected.
Apple announced the release of the new version of OS X in the press release detailing it's Q3 2012 earnings press release. The new version of OS X brings even more iOS features to the Mac than Lion did.
Users who bought a new Mac within the last 30 days get the upgrade to Mountain Lion for free. Others have to pay $19.99 for the new OS, but the upgrade can work on multiple Macs. Users just need to sign into the Mac App Store with the same account on other Macs to install Mountain Lion on every Mac they own.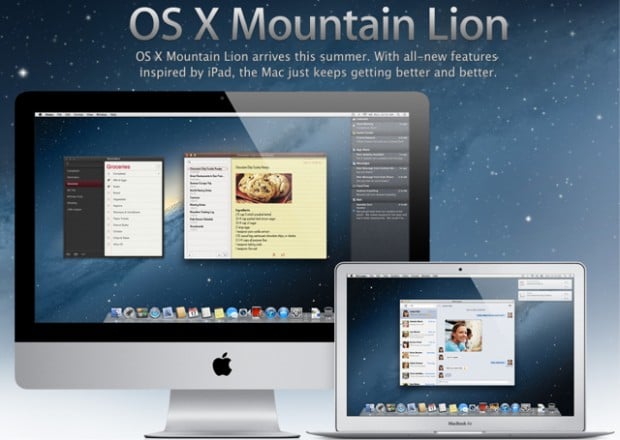 Mountain Lion brings Notes and Reminders from iOS to the Mac, and syncs data between the two platforms via iCloud. Notification Center is also included in the new OS, and serves as a replacement for Growl on the Mac.
Other features include Twitter and Facebook integration, as well as AirPlay. Users can now use an Apple TV to mirror their Mac's display on an HDTV, just like they can on an iPad or iPhone.
Game Center integration will let gamers play games with other Mac and iOS users, and track achievements between both platforms.
OS X Mountain Lion doesn't go as far as Windows 8 in merging mobile and desktop platforms, but it makes it easier to sync data between the Mac and iOS. Apple and Microsoft both see desktop and mobile devices coming together, but Apple wants to keep the two separate whereas Microsoft want to bring the same experience to every platform.

As an Amazon Associate I earn from qualifying purchases.