Move Over 4G LTE! Samsung Launching 5G in 2020
While 4G LTE is getting all the rage right now with speeds ranging anywhere between 2 to 50 Mbps in the U.S., Samsung is already working on a 5G mobile broadband successor that could deliver up to 1 Gbps in speed tests.
What does this new 1 Gbps mean to users? First, it means that you can download an entire movie in less than a second. However, with great powers come great responsibilities as users will be able to do so much more with these faster speeds that they'll need to be more mindful of the amount of data they consume, especially in an era of metered data plans.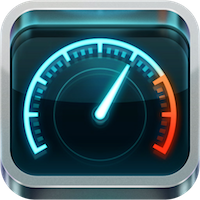 Korean's Yonhap news agency reported that "Samsung Electronics said it has successfully tested the platform using the 28 Gigahertz (GHz) waveband to transmit data at a speed of 1 Gbps, which earlier had been considered as a conundrum by global industry players."
A total of 64 antennas were used to achieve this speed and overcome the obstacle to reach 1 Gbps speeds. And while the early Samsung test achieved 1 Gbps speeds, 5G can go up to tens of gigabits per second, a huge improvement over 4G LTE, which delivers speeds in the Mbps range.
Samsung's testing is under ideal lab conditions, so real world speeds when 5G launches may vary. However, given that the speeds are still many times faster than 4G LTE speeds currently, this will give consumers something to look forward to if they can overcome data caps.
With 5G coming in around 2020, this means that we'll at least have a few more years with current devices before we're forced to upgrade if we want to take advantage of 5G speeds. 5G will require an investment on the carrier side to upgrade the infrastructure, towers, and equipment, and consumers will likely have to buy new phones that will be compatible with the 5G protocol.

As an Amazon Associate I earn from qualifying purchases.