MSI Debuts Wind Pad 100 Slate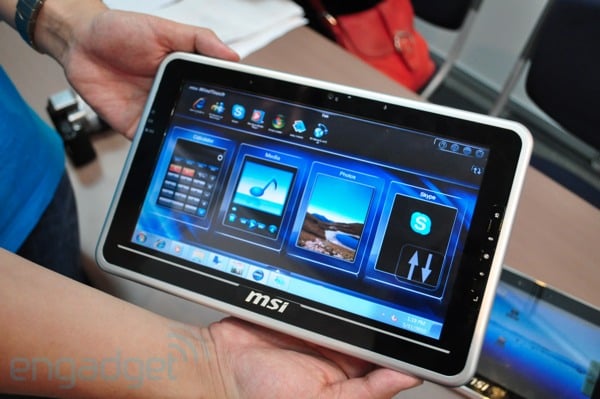 Computex is underway and from what the pre-show hype tells us, we're supposed to be seeing Tablets and Slates that are being targeted towards the end of the year being ballyhooed. MSI has jumped out of the gate with its Wind Pad 100, a 10 inch, Intel Atom (1.66GHz), Windows 7 Home Premium based slate. They are only showing off a prototype that doesn't have all the promised ports yet, but the folks at Engadget got a little hands on time with the device.
Keeping in mind that it is only a prototype, they had concerns about the speed of opening apps and the "sluggish" Win Touch UI. The prototype weighted in at 1.7 lbs and is make of plastic. That said the Engadget folks said it doesn't feel cheap.

As an Amazon Associate I earn from qualifying purchases.