MSI Integrates Pico Projector Into Tablet Design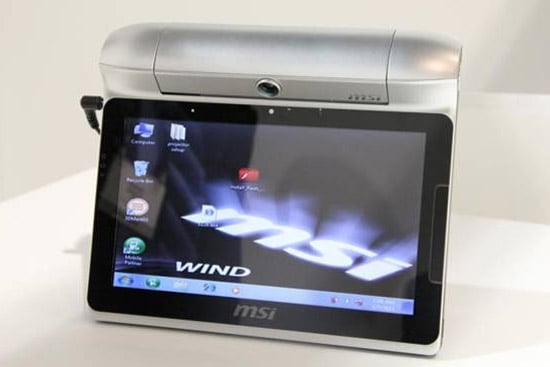 At CES, Notebook Italia has reported that MSI has shown off a Windows tablet concept that integrates a swiveling pico projector. The projector can be used to display the tablet's screen onto a wall to generate a larger display, or swiveled around to display a keyboard in front of the tablet for typists.
The 10-inch Windows tablet from MSI is powered by an Intel Atom CPU. When we were at CES, we didn't have a chance to take a look at the tablet with the integrated pico projector, but we did take a look at the 100W tablet:
Via: Engadget

As an Amazon Associate I earn from qualifying purchases.