MSI Wind U120 Netbook Showing All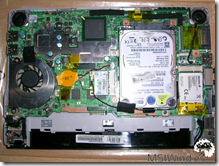 Engadget linked to MSIWind.es earlier today showing a fully striped down MSI Wind U120.  It's always fun to see something taken down to the guts!
The link is a Google translated page — and make sure to check out the links at the top of the MSIWind.ex page for some videos and reviews of the U120

As an Amazon Associate I earn from qualifying purchases.