MSI Wind U120 Netbook Showing All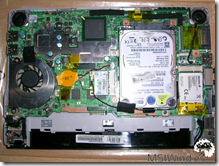 Engadget linked to MSIWind.es earlier today showing a fully striped down MSI Wind U120.  It's always fun to see something taken down to the guts!
The link is a Google translated page — and make sure to check out the links at the top of the MSIWind.ex page for some videos and reviews of the U120

This article may contain affiliate links. Click here for more details.