Mugen Power 4600 mAh Extended Battery w/ NFC for Galaxy S III Review
The Mugen Power 4600mAh Extended Battery for Samsung Galaxy S III differentiates itself from the other Samsung Galaxy S III extended batteries by including NFC.
The Galaxy S III includes NFC, but Samsung put NFC in the battery instead of the phone. Normally a replacement Galaxy S III battery means losing NFC capabilities, but the Mugen Power 4600mAh Galaxy S III battery includes NFC and a long lasting charge.
The battery Samsung included in the Samsung Galaxy S III usually lasts about 10 hours with heavy usage and about 12 with average use. The Mugen Power 4600mAh Extended Battery for Samsung Galaxy S III adds another fifteen hours, for a more than 27 hours of use.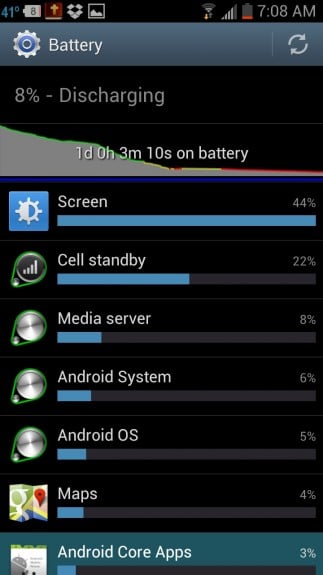 That 27 hour and 10 minute battery life includes about six hours of idle time overnight. With 8% remaining, it's possible to stretch to 28 hours of battery life.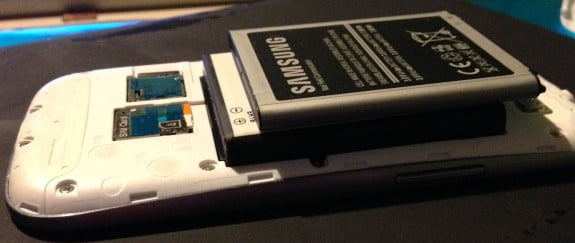 The battery itself adds a little weight and doubles the phone's thickness. There's no way around adding thickness to the Galaxy S III while using an extended battery. This battery doesn't add any more or less weight and thickness than the Hyperion or Seidio batteries.
Mugen Power 4600mAh Extended Battery Back Cover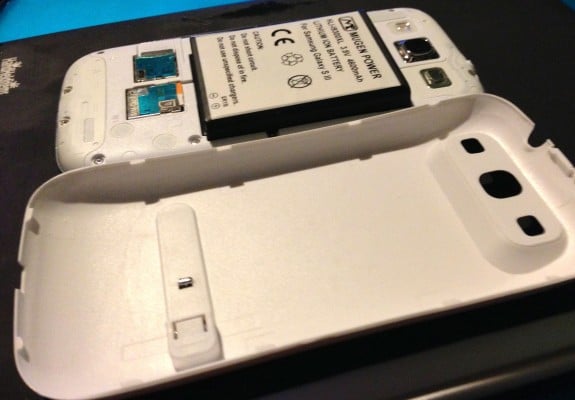 The back cover that comes with the Mugen Power battery does more than just cover the battery. It includes a kickstand for watching video on the phone. The plastic material used to make the back feels more stout than other extended battery backplates and holds onto the back of the phone more securely.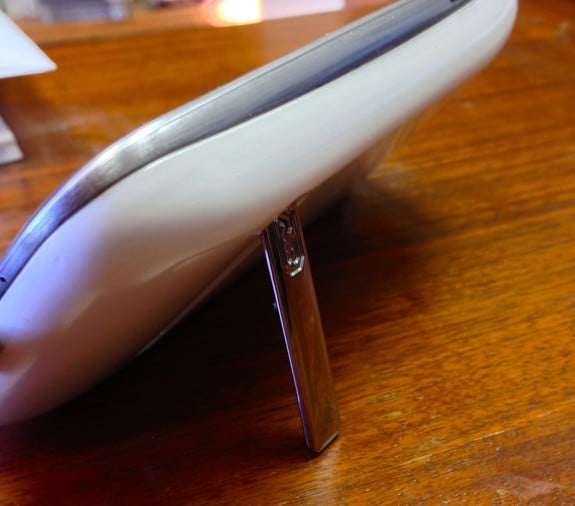 Recommendation
The added function of the back cover kickstand and the included NFC make this battery a better choice than the competition, if price is no concern.
Most users will prefer the Hyperion battery, which doesn't include NFC, but lasts 7-8 hours longer and costs $20 less. Amazon will soon sell the Hyperion in stock with NFC for $24.95. At that price users can buy three for the cost of the Mugen Power battery.
Buyers can get the Mugen Power 4600mAh Extended Battery from Mugen Power for $87.95, but the batteries are currently out of stock. Users can spend a couple bucks more and order from Amazon where the batteries are in stock for $89.49.
Battery Conditioning
Be sure to properly condition extended batteries to get the best battery life out of the battery. Mugen Power recommends fully charging the battery to 100% before using it. The best way to do this is to Insert the battery and plug it in over night. Mugen Power suggests 8-12 hours for the first charge. Then run the battery down to 10% before charging. Repeat this four to five times and the battery will last longer and provide more power on a single charge.