Multi-touch coming to OLPC XO 1.75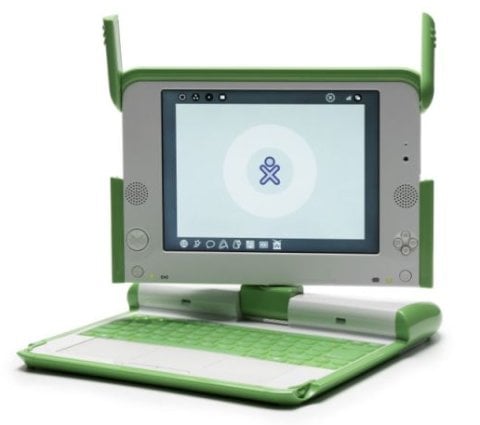 The OLPC XO, the convertible laptop that kicked off the netbook fad, never really took off itself and fell short of the $100 price goal of the One Laptop Per Child project. But it's still slowly pushing forward and word from Sugar Labs, the people who make the Sugar OS, is the 1.75 model will support multi-touch.
Multi-touch Sugar on XO-1.75

We've begun working on modifications to Sugar to enable touchscreen and multitouch use (the XO-1.75 will have a touchscreen, as will future OLPC tablets based on its design), and we'll continue to do so. The first outcome from this work is Sayamindu Dasgupta's port of the Meego Virtual Keyboard to Sugar — you can see a screencast of it in action here:
The 1.75 will reportedly remain true to the original XO-1 design with convertible screen, as opposed to the shelved XO-2 dual-screen unit and still-planned (but mighty vaporous-looking) super-thin XO-3 slate. Hope OLPC can get turn these concepts into reality soon. I appreciate the great ideas that have come out of the project, and certainly their goal of elevating impoverished children is commendable, but an organization can't run on dreams forever.
Via OLPC News and Liliputing