Music Memos iPhone App Makes It Easy to Record Songs
It's not too often when Apple releases a new app, but the company introduced its new Music Memos iPhone app for recording songs.
Music Memos is a mix between the Voice Memos app and GarageBand. It provides the easy-to-use interface that's reminiscent of the Voice Memos app, but it also comes with a handful of cool features that turn it into the song recording app that it is.
The first thing you see when you open up the app is one simple button that you press to start recording. While recording,waveforms appear at the bottom of the screen, visualizing the sound that the app is receiving. At any time, you can press the stop button to stop recording.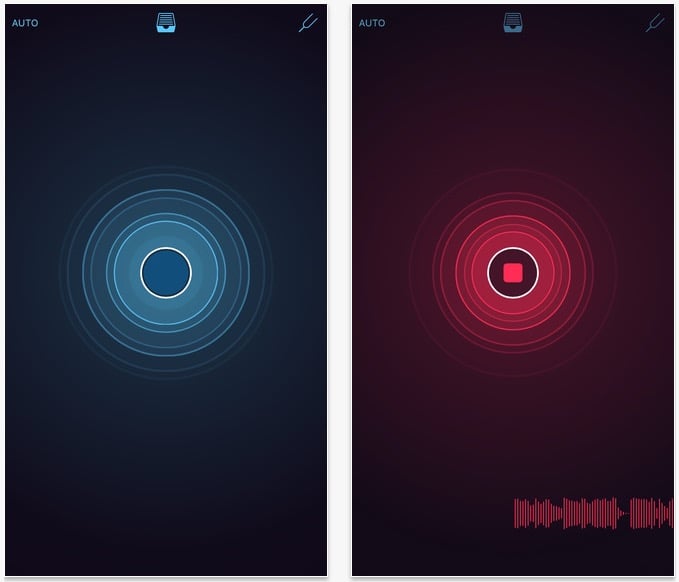 There's even an auto mode that allows the app to automatically begin recording when you open up the app, making for some super convenient recording sessions.
After you finish recording, that's where the magic begins to happen. Music Memos will automatically detect measures and and try to figure out what notes were being played. You can even record humming and the app will try to detect the notes, which is rather impressive.
It won't be 100% correct all the time, which is why the app has a way to manually change notes and chords. You can also jot down notes about the specific song, in case there was something special about it that you want to remember for later.
Music Memos also allows you to add a bass track or a drum track to the recording, and it automatically detects the time signature of your song so that the tracks play well with the recording.
And unsurprisingly, you can import the recording into GarageBand for fine tuning once you're done with it in the Music Memos app. You can also just upload your recording straight to SoundCloud if you want.
Overall, Music Memos is a really cool app, and while Voice Memos can work just as well for quickly recording your songs, Music Memos is a free option that can take those capabilities to the next level without a lot of extra work on your part.

As an Amazon Associate I earn from qualifying purchases.