Musings While Waiting Around in the Black Hole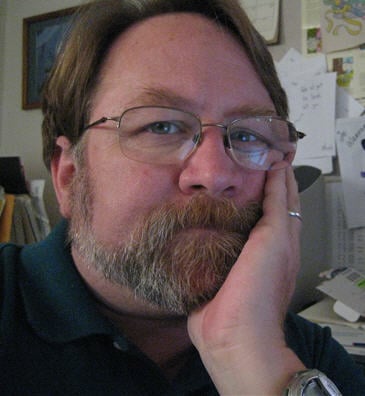 It seems like it was forever ago that Vista was launched. And of course it was longer than that as we awaited what would become "the next great operating system" and everything it would bring. Of course we all know how well that turned out.
If you look back that was a chaotic time brought about by the delay of the Vista release. It seemed like hardware and sofware folk and users were caught in a black hole. We all know the stories about devices that were Vista Capable that then proved to be not quite so capable. And history will prove that it took at least two generations of hardware to catch up.
From what we're seeing and hearing about Windows 7 it doesn't look like we'll have similar problems when it is finally released and that is certainly a relief.   But we're once again finding ourselves peering out of a black hole as new software and hardware releases are slowing down (and continue to) in anticipation of Windows 7 and what everyone hopes it will bring. Aside from Netbooks and mobile phones, hardware news for some time has been slow, with most companies focusing on processor updates and adding broadband capability in one flavor or another. Software news as been focused on the mobile sector as well as Cloud applications. In my opinion, real innovation has been lacking for quite some time now in the categories of desktop and notebook computing as the focus has been on everything mobile.
After the turmoil that surrounded Vista, and the economic downturn, this is certainly not surprising. In a weird way it is almost a relief and a blessing.   On the hardware side, I'm hoping that it yields better products out of the gate when Windows 7 does release, and I'm mostly curious as to how those products are going to take advantage of the touch features in Windows 7 (or not.) On the software side, I'm wondering what we'll see that takes advantage of the touch capabilities in Windows 7.   (See the recent Engineering Windows 7 Blog Post on Touch). The argument keeps getting repeated that there isn't enough demand to drive software development on a major scale to take advantage of touch, and maybe that's true. That question won't get resolved until we see what might be released in the first year or so after Windows 7 rolls out.
In an interesting conversation prompted by my posting about the Touch article from the Engineering Windows 7 Blog, I heard a line of reasoning that suggested that perhaps we don't need and shouldn't expect a lot of real innovation in the near term after Windows 7 is released. That line of reasoning suggests that consumes would perhaps be happier if things were more stable, with less change, and perhaps fewer new features to have to learn. I think there is some wisdom in that thinking, if you're not a sworn member of the geek-a-holic society.
As someone who is reassessing my mobile and computing needs right now as I'm seeing my work and life loads change, I'd love the next period of time to move a bit faster, so I would have a better handle on what will and will not be in the Windows 7 era.   But, like everyone else, I'll just keep peering out of this black hole waiting to see what the light will bring.

As an Amazon Associate I earn from qualifying purchases.