Must Watch Video: This Is How Fast the Xbox One Starts Up
Users picking up the Xbox One, Microsoft's next-generation entertainment console, won't just get the ability to completely control their experience without a remote. The console will also have low-level standby functionality that will allow it to boot up quickly when users utter "Xbox, on." How quickly can it boot up? As a new video demonstration from Microsoft's Larry Hyrb demonstrates, about 13 seconds.
The video, which made it to the Major Nelson blog yesterday, perfectly demonstrates why some users would want to own an Xbox One. The console simply tries new things. While a version of the Kinect sensor could be paired with the Xbox 360, Microsoft was never able to pull off a trick like this with that console because of the way it was originally designed.
The Xbox One uses a new power state that still allows its Kinect 2 sensor to process audio commands when the console is powered done. It's a feature that will sound familiar to any smartphone user who simply puts their smartphone to sleep instead of fully shutting it down when they aren't using it.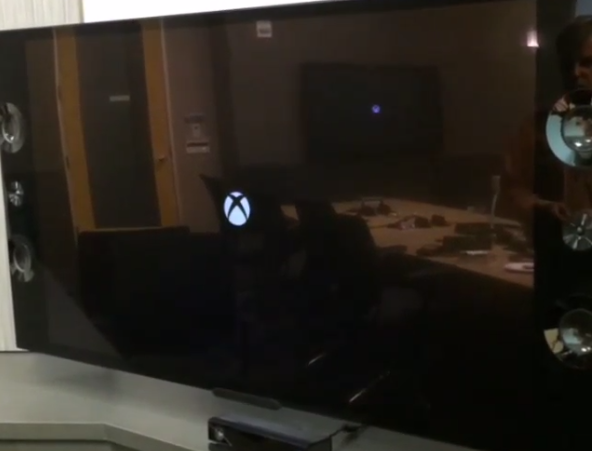 As the feature demonstrates, the Xbox One tries to bridge the knowledge gap between gamers who are used to a controller and complicated button setup and those who just want to enjoy some music, movies and games without diving in into a technical manual. Right now, it's a characteristic that only the Xbox One can offer users. Microsoft will need to showcase more of these capabilities if it hopes to educate users on why the console costs $499. That's $100 more than Sony's PS4.
That being said, Microsoft has publicly stated that users will be able to control their entire Kinect experience through the console's software. That way, privacy-minded users can disable the feature if they aren't comfortable with it running in this new low-powered state and listening for commands.
Unfortunately, users interested in these kind of effortless experiences could have a pretty difficult time getting ahold of an Xbox One on launch day. While Microsoft has confirmed that its retail partners will have devices on hand for users who couldn't get a pre-order, the company hasn't detailed how many each store will have, and pre-orders are sold out. The Xbox One launches on November 22nd.

This article may contain affiliate links. Click here for more details.