Musubo iPhone 4S Cases Deliver Unique Style
It's tough to stand out in the crowded iPhone 4S case market, but these new Musubo cases do just that thanks to unique looks and style.
In addition to the Musubo Retro iPhone 4S case and the Musubo Sneaker iPhone 4S case, there are a number of interesting looking cases for the iPhone 4S and iPhone 4.
Based on my experience with the other Musubo cases, I'm confident that these unique looking iPhone cases will look as good in person and protect your iPhone.
Read: Top 10 iPhone 4S Cases
Matchbook Case
This interesting case looks like nothing I've seen before. The MatchBook Pro case has a pop out stand that looks like matches.
The stand only works in landscape mode. The tips of the matches come with a non-skid silicon. The case name plays on the MacBook Pro name. You can but one at Amazon for $34.95.
Rubberband Case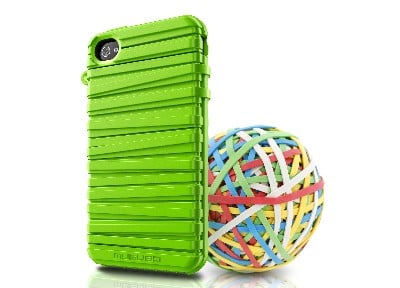 The Rubber Band case looks like someone wrapped your iPhone in rubber bands. The silicon material gives you some grip as you hold the phone. It has a loop so you can add a wrist wrap or hang if off a lanyard around your neck. You can get one at Amazon for $29.99.
The Eden Case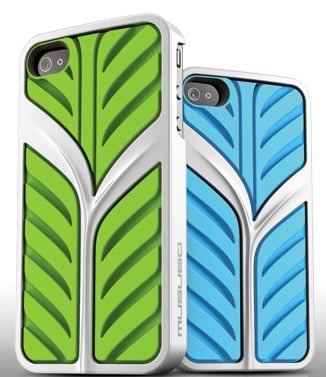 The Eden case, which sells for $34.95 at Amazon anc domes with a two-tone design. They get the name saying it offers the "genuine beauty that can only be found in the Eden Garden." You can get one in one of the following combinations:
blue and white
black and white
pink and white
purple and black
green and white
orange and white
yellow and black
The Sexy Case
The Sexy case also sells at Amazon for $24.95 and it looks like a pair of torn up nylon stockings. You can, like a pair of torn up nylon stockings, ge tthe case in blue, black, magenta, purple, red and white.
Ripple Case
The Ripple case looks like you dropped a rock in the lake and Musubo made a case from the ripples it created. The ridges center on the iPhone 4 camera hole. It comes in a rainbow of colors from Amazon for $29.95.
Double X Case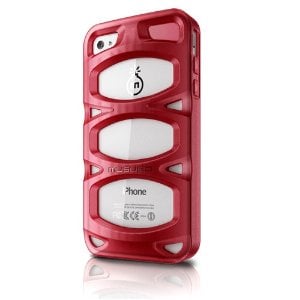 Musubo's Double X case looks like it has a pair of X's on the back. It comes in red, blue and black for $34.95 from Amazon.
Foldable Stand
Each of these cases comes with the foldable stand, except the Matchbook case which doesn't need it. In my review of the Retro and Sneaker cases, I said I didn't care much for the stand.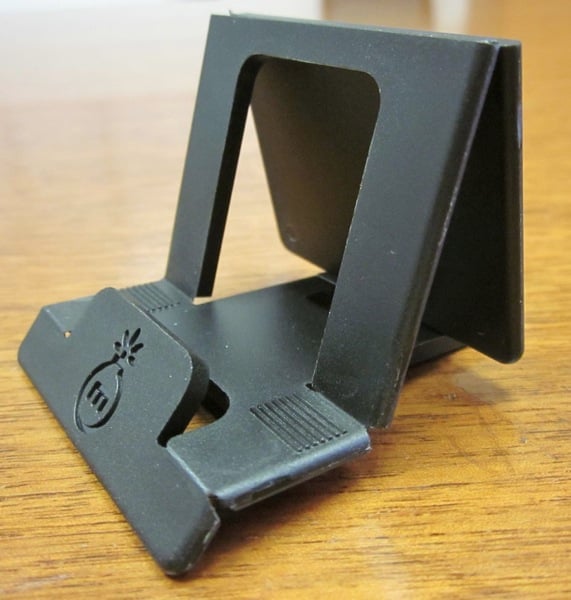 Great Packaging
I did like the excellent packaging that came with these cases. I don't normally comment on packaging, but the Musubo packaging comes with hard plastic box and a silicone gasket around the case. Companies that pay attention to their packaging usually make great products. That's the case with Musubo.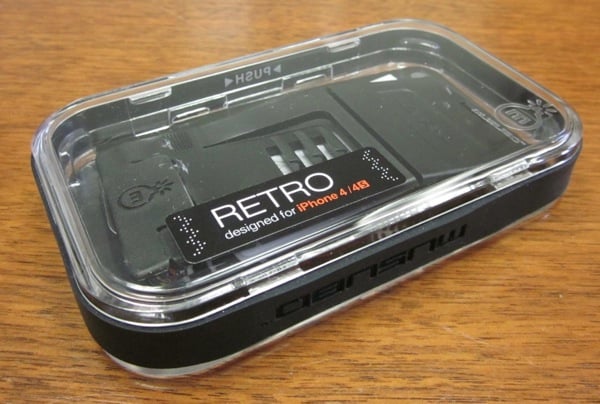 You can get each of these cases now at the links above or directly from Musubo.