Musubo Retro iPhone 4S Case Review: Exoskeleton Protection
The Musubo Retro iPhone 4S case protects the iPhone 4 and iPhone 4S with a layer of silicon and a sci-fi looking exoskeleton that looks great.
Musubo makes a collection of interesting iPhone 4 & iPhone 4S cases, including the Musubo Sneaker Case.
In addition to looking good, the Retro case offers more protection than the average iPhone 4S case.
Of the two Musubo iPhone cases I tested, this one's my favorite. Despite my sci-fi connection, the Retro name comes from the look of an old classic car grill.
The case includes a glossy polycarbonate outer frame which surrounds a softer silicon inner case that cushions your iPhone for when you drop it. The case doesn't compare to a rugged case like the Otterbox, but it offers far more protection than the average snap on iPhone case.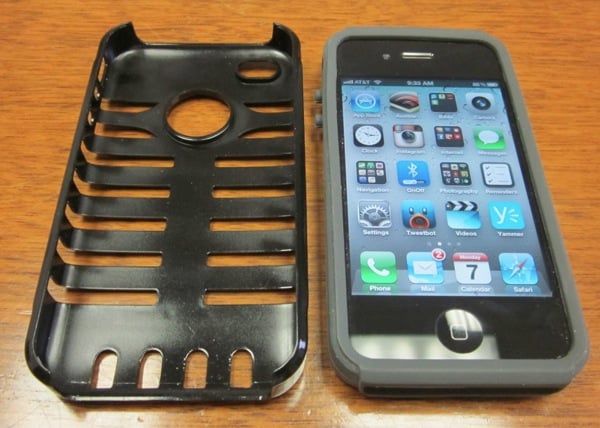 The Retro comes in five colors – black, red, blue, silver and white. I love that they use real color names to describe them. The grill design looks great, whether it calls up retro or sci-fi feelings. The back of the case shows off the iPhone's Apple logo with a circular cutout.
I really like this case. My son, who sees an iPhone case as a fashion accessory, more than a functional protection for his phone, fought me for this one and pouted when I told him I preferred it to the Musubo Sneaker Case.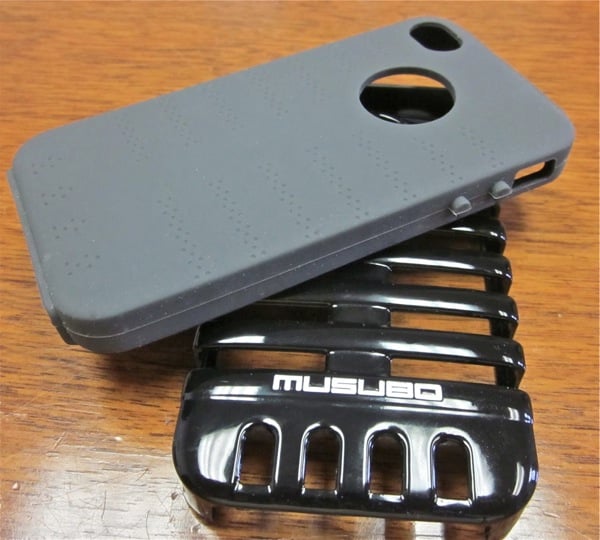 Functionally, the case cutouts allow for easy connection to the dock connector, the mute switch and the headphone jack. The silicon inner lining covers the volume buttons and power switch. Some cases like this make it hard to use those buttons, but I had no problems at all.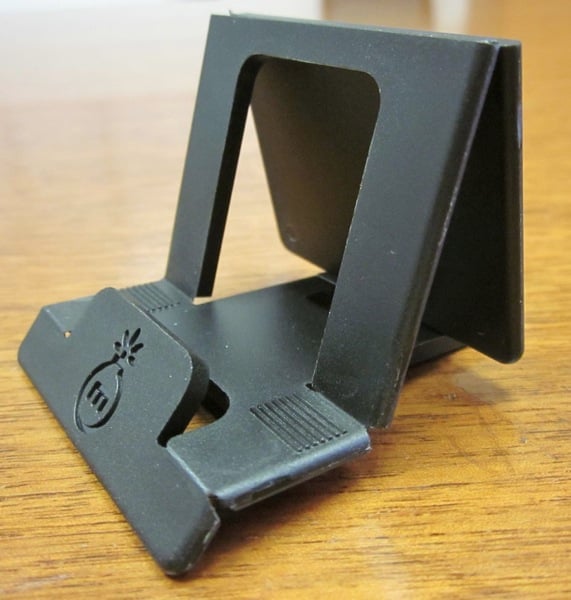 Musubo provides a stand in the package. It lays flat when you're not using it and folds up to hold the phone in either portrait or landscape. The stand doesn't hold steady when tapping to select a song or pause a video, so I don't use it much.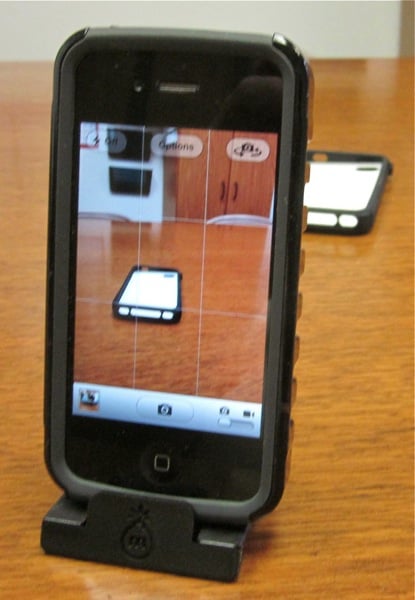 The packaging cries out quality. I don't normally comment on packaging, but the Musubo packaging comes with hard plastic box and a silicone gasket around the case. Companies that pay attention to their packaging usually make great products. That's the case with Musubo.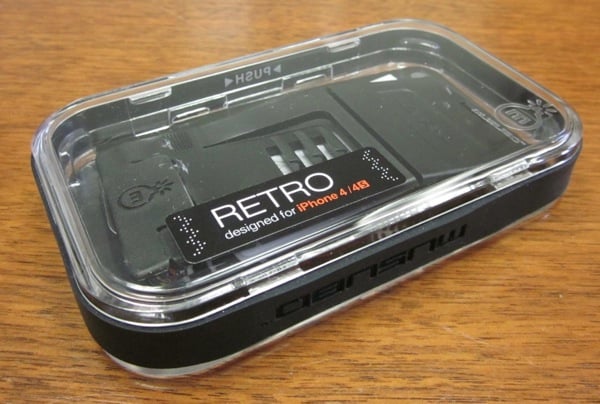 Unless you like the flair of the other Musubo cases, then I'd recommend this one. I like the way it looks and really appreciate the added safety from drops and bumps thanks to the inner lining and hard plastic exterior.
I really like the Musubo Retro case. If you want a quality protective case that cushions the iPhone and adds a little flair, then get one at Amazon for $34.95. The style and protection make it a great buy.

This article may contain affiliate links. Click here for more details.