My first Tablet PC love affair…, rekindled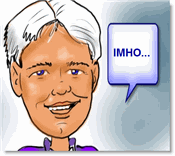 In approximately August of 2002, I began a journey that would take me places I never dreamed. I came across some information about a new computing device called a "Tablet PC", and the idea really appealed to me. I started looking around for more information, and eventually ended up in a web forum called, TabletPCBuzz.com. There were about 200 people signed up in the forums, and we all started talking. I started doing purchase research, and bought myself a brand spanking new Compaq TC1000 Tablet PC. It was love at first "Ink". Okay, it wasn't blazing fast, but it was amazing to be able to write on, the size was great, and it changed the way I used computers. I eventually moved on to other Tablet PCs, and in about 2004, the TC1000 went to my niece, who was a student at Virgina Tech. She still uses that machine today. That machine started a passion that resulted in my becoming a Tablet PC MVP, making numerous trips to Redmond to visit Microsoft, and developing a network of friends that share that passion, both within and outside of Microsoft. Why, I even introduced an old friend to Tablet PC's during my initial forays — you may know him, his name is Rob Bushway (although I have to admit, he managed to get a TC1000 a week before I did). Rob and I eventually started GottaBeMobile.com, and so far it has been a great ride.
Well, fast forward to July 2006. When a client of Rob's was updating to new computers, they had some TC1100's available, and Rob picked one up. Well, all Rob needed was one more Tablet PC in his house, so he offerred to sell it to me for a good price. Well, I bought it, and it arrived this morning.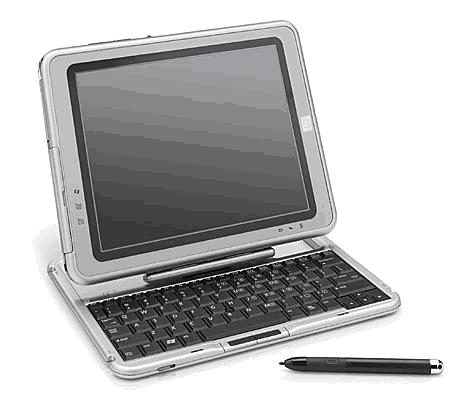 It was like coming home. I remember the feeling when I first held a TC1000, and not only does this thing feel exactly the same, but it is much faster, and makes up for a lot of the version 1 issues that the TC1000 had. I had intended to give this one to my wife to replace her aging Acer C100 tablet, but now we may have to renegotiate that (I hadn't told her yet anyway, and she loves her C100 anyway). This machine just feels right in my hands. I once again see myself adapting back to a more inkable lifestyle. When I left the TC1000, I went with a Toshiba M200, which has been a great machine, but is no where near as portable as the TC1X series. What resulted was my beginning to use the M200 much more like a laptop, and less like a tablet. Is there an object lesson there for us? I guarantee it. The overall mobility of the slate form factor is just so far above the convertible that it naturally leads us to ink as we move about our day. As a mobile professional (I may be in 5 or 6 different offices a day), this portability is a must. I used to use OneNote much more as I went through my day taking billing and client notes, besides the shopping list my wife called with. I used to use Mind Manager much more, since I had the computer in my hands and Mind Manager was only a shortcut away. With the M200, the bulk (imagine saying an M200 is bulky), made me start leaving it in my bag more often. It was just too big to carry around with me all the time, period. I know machines like the LS800 or Ultra-Mobile PC are portable also, but this machine just seems to sit so nicely in between all those choices, that it is just right for me. It's not the latest, the greatest, the fastest, or the prettiest, but I got over the need for all those many years ago. I am in love…, all over again. Now what am I going to do? Do I tell my wife she can have it, only to lust after it every time I see her take it out? I am not sure I can handle that. Maybe Rob can come up with another one for me. What to do, what to do?
Anyway, now for my own venting purposes, I need to let out my frustration with Hewlett Packard. WHY DID YOU DISCONTINUE THIS LINE OF TABLET PC's? You gave up the single standout hybrid line of Tablet PC's, and joined into the confusing crowd of convertible tablets. I am sorry, I just have never heard a satisfactory explanation of why they would kill off so popular line of computers. When I was an admin on TabletPCBuzz, the HP forum was ALWAYS the most active, primarily due to the TC1X models. It is extremely difficult to understand why you could not have been able to make money on these things, unless it was just pure mismanagement. They were popular, you made major imrovements in the V2 model, and had a great crowd eagerly anticipating the V3 prospects, only to stand in shock at the announcement that the TC1200 would never be. What happened to the design team that came up with this form factor? Are they still around? Put them back to work. I cannot imagine how great a Core Duo processor version of this machine would be! I know.., these pleas are probably falling on deaf ears, but it does not reduce my need to shout it out, one more time. James Kendrick, can I hear an AMEN? Do I hear others joining in this chorus?
Well, the love affair has been rekindled. I have stated over and over again that I have always felt this was the best form factor of Tablet PC out there. Getting this machine in my hands has confirmed that. I think I need to buy a few more, just to keep them alive…., at least in the Rice household.
Any other TC1X lost hearts out there?