My NBA 2K16 Release for iPhone & Android Arrives
As of right now, absolutely anyone who pre-ordered Visual Concepts' NBA 2K16 basketball game for the Xbox One, PS4 and Windows PCs can download the MyNBA2K16 in the iTunes App Store and Google Play Store.
2K Games, publisher of NBA 2K16, begin letting users download My NBA 2K16 this morning. The companion app for the game allows players to take their experience with them wherever they are. The My NBA 2K16 release brings with it an all-new cover athlete and an all-new trailer.
Paul George of the Indian Pacers acts as official mascot for My NBA 2K16. Early ratings on the app in the iTunes Store are pretty positive, with NBA 2K16 owners noting the refreshed interface and easy to use statistics tracking. The companion app works on the iPhone, iPad and iPod Touch, according to 2K Games. Only devices running iOS 7.0 or a later update can install My NBA 2K16 for iOS. The Android version is available in both the Google Play Store and the Amazon App Store too.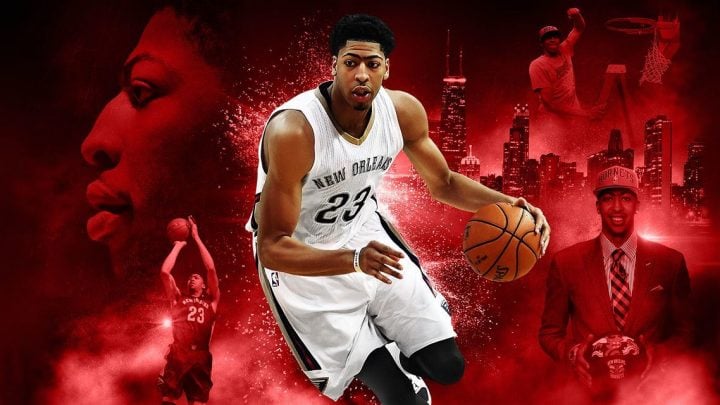 My NBA 2K16 allows users to collect and manage MyTeam cards directly through the iTunes App Store and Google Play. The cards that NBA 2K16 players purchase are available in the console game as well. Players can start a what 2K games describes as 2 card matches to unlock "more animations and faster gameplay." The Auction House allows user to unload MyTeam extras. Players can chat with the friends that also own NBA 2K16 directly through the app too.
The big attraction for My NBA 2K16 Virtual Currency. VC, as it's called for short, allows players to outfit their players and teams with all sorts of unlockable extras. Players can purchase VC or earn it through playing the game. My NBA 2K16 lets NBA 2K16 owners earn VC while they're on the go. They can then dump that VC into improving their game experience. My NBA 2K16 on both platforms has Credit Packs that players can purchase too. Players can spend the Virtual Currency within My NBA 2K16 instead of starting up the game. 2KTV, the videos that surface in the NBA 2K16 menu, are also available in My NBA 2K16.
Read: 6 NBA 2K16 Problems & How to Fix Them
My NBA 2K16 launches just two days after NBA 2K16 officially went on sale and just a week shy of the early NBA 2K16 release date. Last week 2K Games began delivering copies of the game to anyone who pre-ordered and wanted to participate in what it called Early Tip-Off Weekend.
NBA 2K16 is this year's entry in the long-running basketball franchise that's become a cultural icon. Each year millions all get excited to see who's on the cover of the game and what new features the game will have. The NBA 2K16 cover athletes include Anthony Davis, Stephen Curry and James Harden are this year's stars. NBA legend Michael Jordan has his own cover to for gamers who pick up NBA 2K16 Michael Jordan Edition.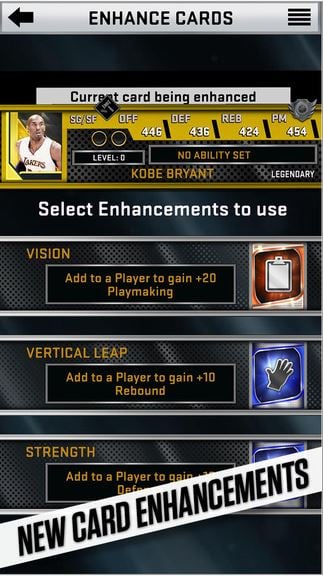 NBA 2K16's main attraction this year are its refreshed soundtrack, upgraded Pro-Am, new options for MyGM and an all new MyCareer written and directed by Spike Lee.
Pro-Am now has tons of customization options, including the ability to furnish an entire stadium with just the right colors, theming in extras. MyGM has new mechanics that forces players to balance the options available to the with the needs that a franchise must fulfil to stay healthy and making money. Team owners can reject a relocation bid in MyGM, for example.
Read: NBA 2K16 Release Details Confirmed
NBA 2K16 is available for purchase now for $59.99 on the Xbox One, Xbox 360, PS3 and PS4. Unfortunately, The Michael Jordan Edition that comes with extra fear for MyPlayer and Virtual Currency, isn't available on the Xbox 360 and PS3. 2K Games hasn't announced anything about My NBA 2K16 coming to devices running Windows or Microsoft's Windows Phone operating system.