My Son Loves the HP TouchSmart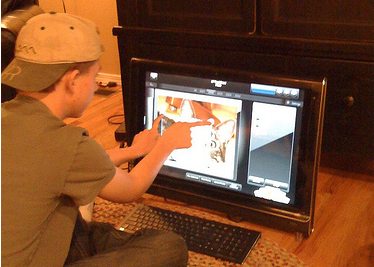 My son and I unpacked the HP TouchSmart, and I have to say that it was the best out of box experience I've ever had. I should have filmed the boot-up process – totally touch and very, very cool. HP nailed the experience.
My son has been messing around non-stop with the TouchSmart ever since getting it unpacked. I think I'm going to let him do this review for me. He has already recorded several voice and video notes and is totally into it. He's a big iPod Touch fan, so the TouchSmart is totally up his alley.   By the way – this TouchSmart ( along with 49 others ) could soon be yours….

As an Amazon Associate I earn from qualifying purchases.