My Wife Wants a New Phone. Recomendations Please.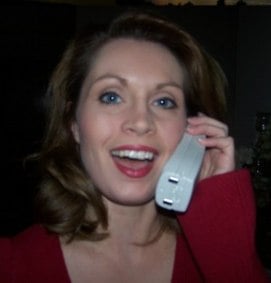 Looks like I'll be phone shopping this weekend. My wife is ready for a new phone. She doesn't want a smartphone, or anything approaching an iPhone. Here needs are simple, (although when we inventoried them last night they have changed a bit.) She wants
a phone she can make calls with,
BlueTooth for a headset (that's actually my recommendation-she drives like crazy with a phone to her ear),
full QWERTY keyboard (she loves to text)
camera
be able to check her email.
Her carrier is Sprint and we'll be staying with Sprint. Yes, she looked at the Palm Pre, but she doesn't need or want everything that a smartphone has to offer. So, she's shopping for a feature phone. Love to have your suggestions, since I'm a smartphone guy.

This article may contain affiliate links. Click here for more details.