My Xbox Live Now Lets the iPad Control Xbox 360
In its last update to the My Xbox Live iOS app Microsoft let iPhone users control their Xbox 360 from their phones. Now the app brings the same functionality to the iPad.
With the latest version of My Xbox Live for iOS iPad users can use their tablet of choice to control their Xbox 360 as long as the two devices are on the same WiFi network. With the app gamers can easily launch their games on the Xbox without interacting with the controller at all.
The new app also has some SmartGlass-like features that give users more information about the movie their currently watching on the iPad. The information is nothing more than just the synopsis and some images, but it's there. The app also lets users pause, fast-forward and rewind movies with the iPad. It's incredibly useful for users who don't have the Xbox 360 Universal Remote.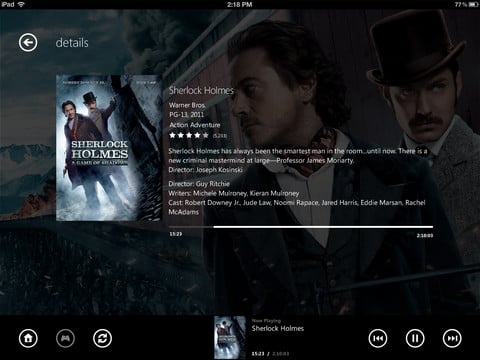 My Xbox Live for iPad also has a new Discover feature where users can find new content on Xbox Live. That includes new movies, TV shows, and games. Unfortunately users still can't buy the content from the iPad app, but the app can open content the user needs to pay for on the Xbox. Users are then prompted on the Xbox to buy the content. We assume this is thanks to Apple's in-app purchasing rules.
Users also can't use the app to search through the Xbox Live library of games, movies, and TV shows. Users can only access the games they already have and the limited content in the Discover tab. It's still a great app, but we'd love to see more features.

As an Amazon Associate I earn from qualifying purchases.