N-Trig Initiative: A Call for Support
After taking some heat for "overdoing" the Dell Latitude XT multi-touch driver hostage saga, Warner opted to cut the front page pressure once some progress has been made. But all was not yet settled and behind-the-scenes efforts aren't enough for our forum members who are still not seeing the support they paid for, particularly in the case of the ultra-expensive XT.
Veteran member Steve Seto and moderator Sharon (sbtablet) are answering the call to arms and rallying the troops with their N-Trig Initiative. Their efforts were spurred by one forum member in particular, CajunAzn, who has posted a warning about the latest N-Trig drivers and laying out the problems in the whole situation. Tremendous work being shown by all.
The cause is simple and civil: document the problems, gather the data, and present it to Dell, HP, and N-Trig. Sharon has started an official wish list, including indisputable proof from forum member miralles, that the current drivers just aren't cutting it.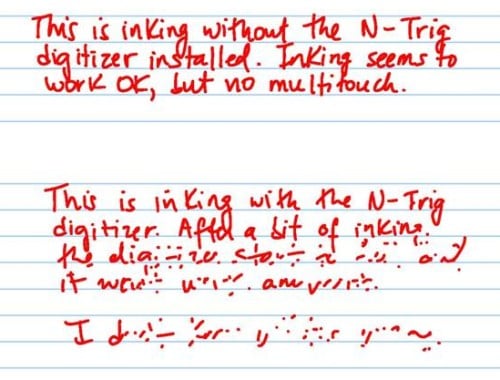 I don't know how anyone can read this, or rather try to read this, and think anyone is overstating the problem. Please share your experiences and support on the wish list.

As an Amazon Associate I earn from qualifying purchases.