Nabi Jr. Android Tablet for Kids Costs $100, Has a 5-inch display
The new Nabi Jr. from Fuhu is an inexpensive 5-inch Android tablet for kids.
The Nabi Jr. uses a 5-inch capacitive screen with a resolution of 800×480, and it runs Android 4.0 with a custom skin that makes it better suited for children. The custom Android skin uses Fuhu's Wings Adaptive Learning System to keep kids entertained while teaching them.
The Wings Adaptive Learning System covers curriculum from Kindergarten to sixth grade. It covers 2,500 skills in writing, reading, and math and adapts to children the more they use it. The tablet should try to help kids with subjects they aren't great at and reinforce and build the subjects they don't have trouble with.
Read: Holiday Gift Guide 2012: Best Tablets for Kids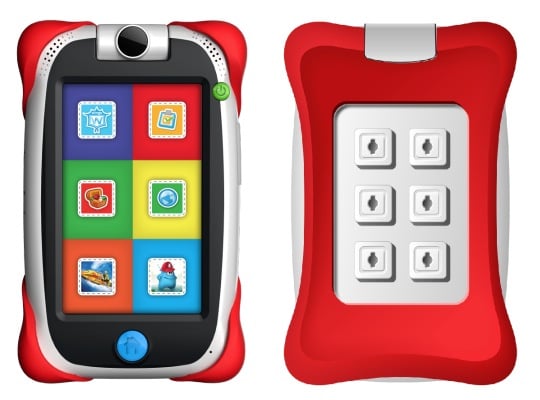 Fuhu builds its own custom app store into the Nabi Jr., though parents can choose to sideload the Amazon Appstore to give the tablet a wider range of apps. The Amazon Appstore doesn't have the widest range of Android apps, but it does have a good selection of the most popular apps. Amazon's Appstore likely has a wider range of games than Fuhu's as well.
The Nabi Jr. uses a dual-core Nvidia Tegra processor that isn't as fast as the quad-core Tegra 3, but is powerful enough for children. It also features a rotating camera which parents and use as a baby monitor.
The big draw of the Nabi Jr. is its price. The 8GB model of the tablet will cost $99, and the 16GB model carries a price tag of $129.
The Nabi Jr. is just one of many tablets for children available in the market, but it is one of the cheapest. Most of the tablets use a simplified UI and have some sort of protection against drops, spills, and other accidents common to children. That doesn't mean that children want a child-proof tablet however, a recent Nielsen study showed that kids want an iPad for the holidays more than anything else this year.

As an Amazon Associate I earn from qualifying purchases.