Narrative Clip Wearable Camera Available Nov 1 for $279
Previously called Memoto, the Narrative Clip wearable camera will become available starting November 1st at a steep price of $279. The company announced their new name, release date and price today along with news of $3 Million in funding. They describe the Narrative Clip as a "tiny, automatic camera and app that gives you a searchable and shareable photographic memory."
The Narrative Clip will interface with the Narrative app, capturing the "photographic memory" of a person's life. The camera takes 2 pictures per minute by default and stores them all online with the company's services. The app, which they promise will run on iOS and Android, will let users find photos by searching using timestamps and GPS data. The app automatically arranges them into a time or on a map.
How it Works
The photos will upload to the Narrative servers through the phone app. The company will charge $9/month for the service, but gives buyers a free year with their purchase (available for pre-order now). The monthly fee gives subscribers…
Access to photos based on time/GPS data
Searching via their algorithms to help users find their pictures
Access to the Narrative app
Share photos online to social media
"Enough storage for normal everyday use of the Narrative Clip."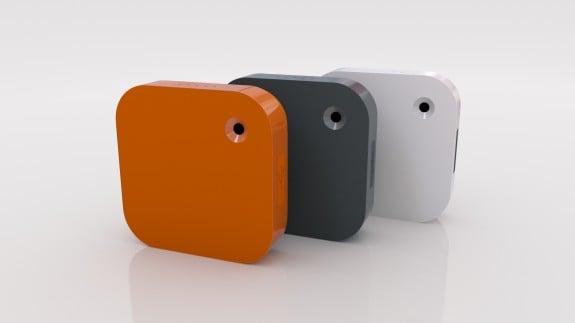 The Narrative Clip camera comes in three colors, orange, black and white. Three of the cameras laid out on a table measure shorter than single ball-point pen (see below).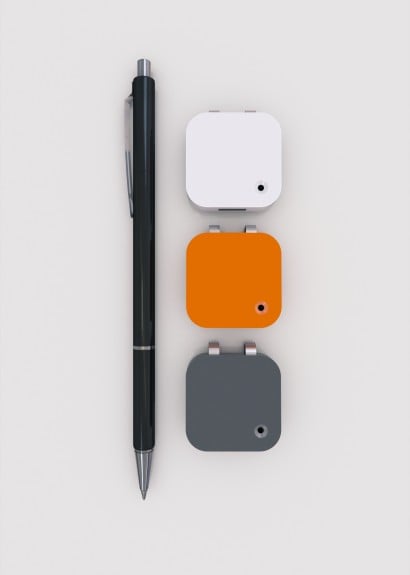 Wearable Technology
Wearable technology like the Narrative Clip grabbed the tech world's attention with devices like the Nike Fuel armband and the Fitbit and heated up when Pebble started their Pebble Smartwatch crowdfunding campaign. Samsung launched their Samsung Galaxy Gear smartwatch this month. We know Google will launch Google Glass sometime in the next year and we expect an Apple smartwatch of some kind.
We've heard many Google Glass users talk about the camera as the killer app for the device, so we understand why the Narrative Clip will ship and why people might want such a device.
Do We Want a Constant Stream of Life Photos?
The Narrative Clip will keep taking 2 shots per minute so long as it's clipped onto a person's shirt, jacket or wherever the user picks. Take it off and put it down or in a pocket and it will quit.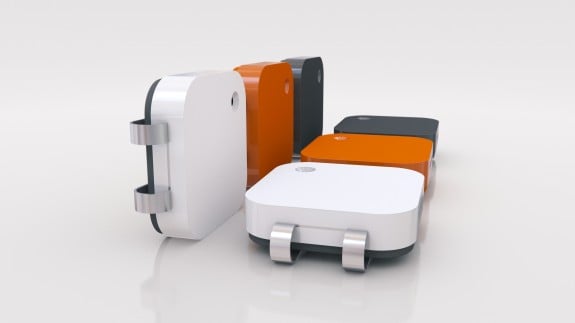 But how good will Narrative Clip photos look? The camera produces 5MP shots, but expect a lot of blurry shots as people run or walk wearing the Clip. We hope the algorithms Narrative mentioned will filter some of these. We also see a problem with potentially cut off images showing only half a person's face, their chest if the person wearing the Clip puts it lower down on their clothing and images of the road if it starts to aim down.
With 2 shots every minute a person could potentially amass 20,000 shots a week. Even if someone wears it only a third of the time, that's still around 13,000 shots per week. The search features in the app will have to work extremely well.