Native Gmail App Returns to the App Store
The native Gmail application has made its glorious return to the App Store today, and we can safely say that the notifications bug appears to have been fixed which means that you should now be able to use the app as advertised.
On November 2nd, Google released its its highly anticipated native Gmail application for iOS devices. However, just a few short hours after the software made it to the App Store, it was pulled because of a pesky notifications bug was discovered. It was nice to see Google own up to its mistake and it's even nicer that the app is back for consumption.
As a reminder, the Gmail app promises to perform a host of tasks to make managing your account easier.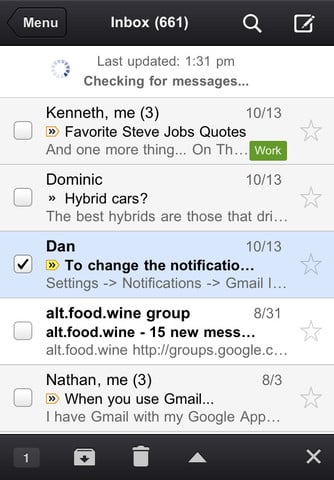 Some of those things include:
Receive notification badges for new messages
Read your mail with threaded conversations
Organize your mail by archiving, labeling, starring, deleting, and reporting spam
Keep track of important messages with priority inbox
Auto-complete contact names as you type
Send and receive attachments
Search through all your mail
The application is free and you can find it for download here.
Via: 9to5Mac

As an Amazon Associate I earn from qualifying purchases.