NBA 2K16 Release Date: 5 All-New Things to Know Now
Only a few sports franchises ever reach mainstream popularity. This year's NBA 2K16 release will renew the famed basketball franchise's commitment to console gamers who love to simulate their favorite NBA teams from the comfort of their living room.
For a long time we've known about some of the features coming with the NBA 2K16 release. Subtitled as a "Spike Lee Joint," director Spike Lee acted as producer on the game. He's writing and directing the revamped MyCareer mode. Lee promises a more authentic depiction of an NBA star's rise to fame. We also know that the NBA 2K16 release would happen early for some. This is thanks to the Early Tip-Off Weekend promotion that gets users the game four days ahead of the actual September 29th NBA 2K16 release date.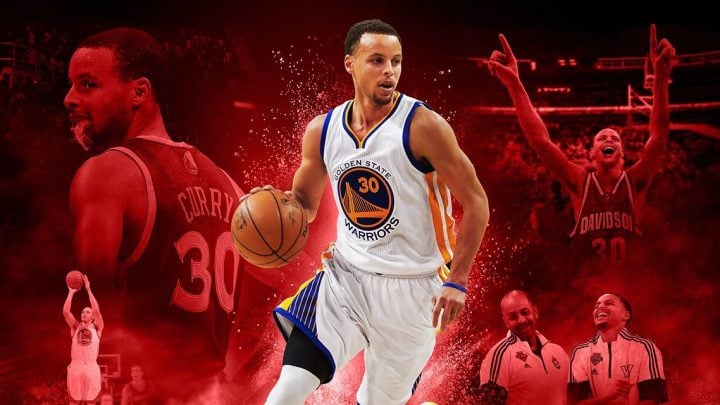 Read: These Songs & DJs are On the NBA 2K16 Soundtrack
Leaks this week revealed other NBA 2K16 release details and features. Here's what we've learned about the game from the Microsoft SmartGlass app that Operation Sports managed to snag details from before Microsoft took those details down.
MyTeam
Microsoft describes MyTeam on Xbox One as a mode that lets users from both the past and the present collect players to build the "perfect team to go head-to-head. Five different game modes for MyTeam are featured in NBA 2K16.
Road to the Playoffs is an NBA 2K16 MyTeam mode that lets users who do create their custom line-up try to take a top spot in the game's online multiplayer mode. Challenges, puts the focus on competing against "exclusive lineups" for glory. The description doesn't clarify these exclusive lineups much. Domination lets users pit their MyTeam crew against this year's teams and the teams of years past. MyTeam's newest mode is Domination, a 3-on-3 game of streetball with other online players. Developer Visual Concepts plans on upgrading MyTeam with new content over time. This content includes new players and "items" to beef up teams.
Forget the different modes though, NBA 2K16's best MyTeam feature is the return of team customization. For years you could create your own teams in sports games, but the feature slowly fell by the wayside. Using the Team Creator, NBA 2K16 players can make their own team complete with uniform, logo and venue.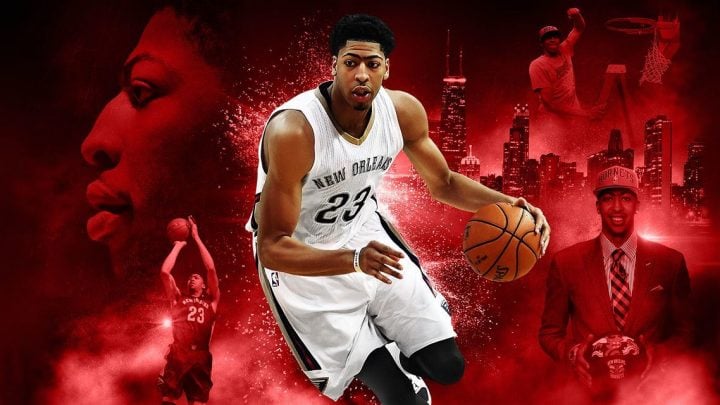 Play Now
Past versions of NBA 2K tried to blend current league events and game update news into a single place that users would visit all the time. This culminated in NBA 2K15's screen offering video recaps of the week's basketball news.
NBA 2K16 has a screen called Play Now. Play Now is intended as a quick way to get users updates and playing the game. All-Star Team-Up, Play with Friends and Blacktop modes sit in Play Now. Players will go here anytime they want to do something in the game's single player. Play Now Online lets users pair up to quickly get a game going. Stats in the mode are tracked.
Play Now knows what regular season games are happening on which day, giving players the opportunity to dive in and play those line-ups in NBA 2K16 with little effort.
MyLeague
MyLeague isn't new, it first showed up in NBA 2K15. Virtual Concepts has added some new extras though. MyLeague in NBA 2K16 has online player support so that gamers can invite their friends to join their league. Adding more online play is always much appreciated by series fans.
A season in MyLeague can be as long or short as users want. Instead of playing a full season, users can pare down the experience down. The leaked information from SmartGlass points to 14 games, 29 games and 50 games as options for players. Users can turn off rules and league features too. For example, salary caps for teams can be lifted. Every player trade can even go by the league creator if that's what they want.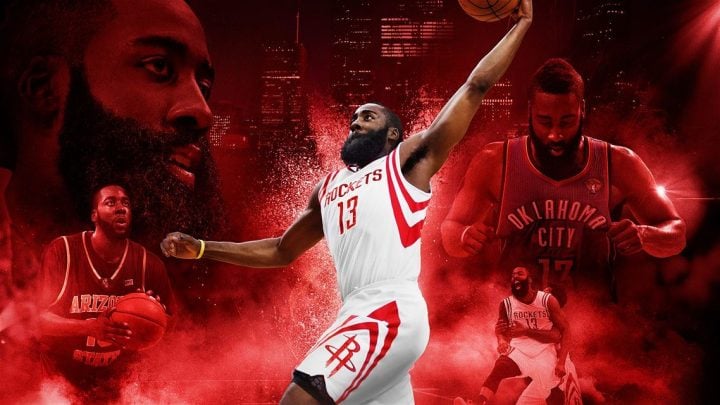 MyGM
MyGM isn't new, but it does have some extras. Previously, you could take over one of the NBA teams and manage them from season beginning to season end. NBA 2K16 adds some new systems to MyGM. These include team relocation, more advanced team building, a staff carousel, draft lottery, news ticker, NBA draft, summer leagues, 3-team trade deals and the 2K Hoops summit.
2K Pro-AM
Only if you have what it takes should you consider diving into NBA 2K16's new 2K Pro-Am mode. 2K Pro-Am stacks two teams with five players and institutes all the NBA's real-life rules. 40 individual players can be in the arena at the same time. Players simply walk into 2K Pro-Am and show the rest of the online community what they are made of. Performance in the league is tracked for bragging rights and leaderboards.
Read: Which Edition of NBA 2K16 Should You Buy?
Again, the NBA 2K16 release date is set for September 29th for the Xbox One, Xbox 360, PS3 and PS4. Pre-ordering the game gets users currency to use in the game's different modes, plus Early Tip-Off Weekend Access.

As an Amazon Associate I earn from qualifying purchases.