NBA 2K16 Release Date: 9 Things Buyers Need to Know
Arguably, the biggest release in sports gaming for years, Visual Concepts has some things to prove when the NBA 2K16 release date arrives. Unofficially, NBA 2K16 is the only game you purchase if you're looking to play basketball on an Xbox One or PS4. In fact, it's been the go-to game for basketball for years. Most agree that the NBA Live franchise doesn't stand a chance against it.
What gamers will be looking for when they first start NBA 2K16 is a game that justifies a $60 price tag. As more games embrace new business models and keeping users updated, 2K Games has kept the NBA 2K franchise mostly rooted in the past. Virtual Currency, still allows users to purchase extras for their player, whether you've earned them through playing the game or simply picked up a batch of them directly from the Xbox Store or PlayStation Store.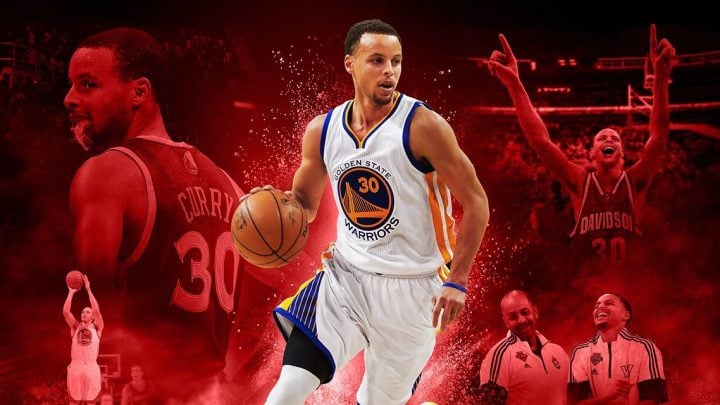 In lieu of cheaper prices, NBA 2K16 has massive overhauls to most of its gameplay. MyCareer, Pro-Am and the game's online leagues are refreshed and ready for another season. MyGM has new options too. Here's what you need to know ahead of the NBA 2K16 release date.
Update: The NBA 2K16 release date has finally arrived. Here's a list of problems and fixes for the game.
NBA 2K16 Release Date
The NBA 2K16 release date is set for September 29th. On that day digital and physical versions of the game will go on sale for users who didn't pre-order ahead of the game's release. A standard copy of the game costs $59.99.
Unlike the latest first-person shooters and accessories, you can still get play NBA 2K16 without having to purchase Sony and Microsoft's latest consoles. There's versions of NBA 2K16 coming for Xbox One, Xbox 360, PS3, PS4 and Windows PCs.
Buy NBA 2K16 Now
You definitely, shouldn't wait until the official NBA 2K16 release date to purchase the game though. This weekend marks what 2K Games is calling Early Tip-Off.
Because of Early Tip-Off anyone who pre-orders NBA 2K16 gets to play the entire game Friday, September 25th instead of waiting until September 29th. The Early Tip Off Edition of the game also includes 10,000 in Virtual currency and three MyTeam Emerald Packs with at least one prized player each.
NBA 2K16 Michael Jordan Edition
$59.99 only gets users a basic copy of NBA 2K16. This summer 2K Games announced NBA 2K16 Michael Jordan Edition. As its name suggests, this edition is stuffed full of extras for fans of the greatest basketball player of all time.
Included in the $79.99 package is a Jordan NBA 2K16 poster, a Jordan Wall Cling, 30,000 in Virtual Currency, and 3 different Emerald Packs for MyTeam. Buyers also get what 2K Games describes as a "Special edition Moments Card."
A handful of Jordan gear is included too. Players get codes for Jordan's shirt, shoes, t-shirt and jersey with this version of the game. Unfortunately, NBA 2K16 Michael Jordan Edition buyers do need to have a PC, Xbox One or PS4.
Read: Which Edition of NBA 2K16 Should You Buy
NBA 2K16 Trailers
There are plenty of NBA 2K16 trailers to get you excited ahead of the game's release. You can find them on the NBA 2K16 YouTube channel. They include promotional videos, a story of inspiration starring Stephan Curry and a bit of gameplay.
These trailers are interesting, but don't top the trailer for this year's MyCareer upgrade. Written and directed by Spike Lee, MyCareer promises to focus on the drive and determination it takes to make it and stay in the NBA.
NBA 2K16 Has Huge Changes for Pro-Am
NBA 2K16 Pro-Am has huge upgrades and changes. Gamers can look forward to expanded leaderboards, arena customization, logo creation, making their own team and crafting their own jerseys.
Read: Trailer Reveals Pro-Am ahead of NBA 2K16 Release Date
NBA 2K16 Release Date Events
Retailer GameStop is throwing open its doors at midnight to welcome the NBA 2K16 Early release on this Friday, September 25th. The festivities start late on Thursday and run until midnight Eastern Standard Time.
Best Buy will sell NBA 2K16 on Friday for the early release, but not hold an event for users to pick up the game. Presumably, other retailers like Target and Wal-Mart will do the same. It is worth noting that many Wal-Mart locations stay open 24 hours a day anyway, meaning shoppers should be able to pick up the game anytime after midnight.
NBA 2K16 Digital Downloads
Both the Xbox Store and PlayStation Store now have digital versions of NBA 2K16 available for purchase. That's because both Microsoft and Sony want players to begin downloading the game now so that they're ready to go with the clock strikes midnight on Friday.
NBA 2K16 Michael Jordan Edition buyers should note that buying a physical copy of the game gets them a poster and a wall cling that isn't available if they buy digital.
NBA 2K16 Soundtrack DJs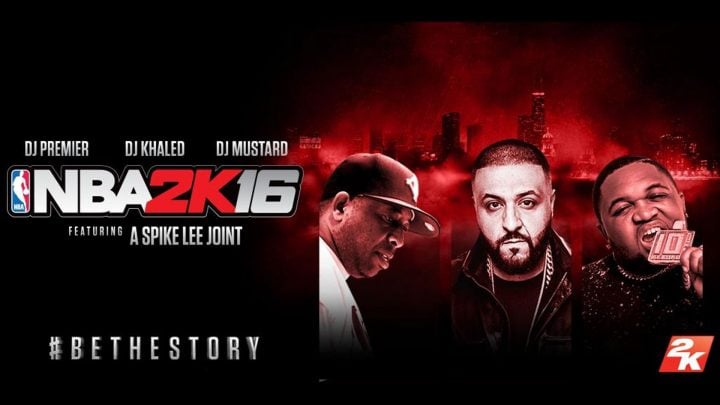 Every NBA 2K16 release includes an all-new soundtrack produced by some of the most popular artists around. This year, DJ Premier, DJ Khaled and DJ Mustard are in charge of the soundtrack. 44 of their fifty tracks from the game's soundtrack are compiled in a Spotify playlist already.
Read: These Songs & DJs are On the NBA 2K16 Soundtrack
Good luck with NBA 2K16.