NBA 2K17 for iPhone Release: Everything That's New
Hot off the successes of NBA 2K17 for Windows PCs, Xbox One and Sony's PS4 gaming console, comes the NBA 2K17 for iPhone release. For a flat fee, publisher 2K Games is hopping to extend its sports game dominance to a whole new class of screens.
NBA 2K17 for iPhone release arrived this morning, roughly a week after the main version of the game became available through Early Tip-Off Weekend. It's specifically for users that want to be able to experience the game without sitting in front of their console. NBA 2K17 for iPhone is also a perfect opportunity for those that don't have a console to get their hands on features from the game. An Android version of the game arrived in the operating system's Google Play Store this morning along with the version in the iTunes Store. Both versions of the game cost $8 in real money.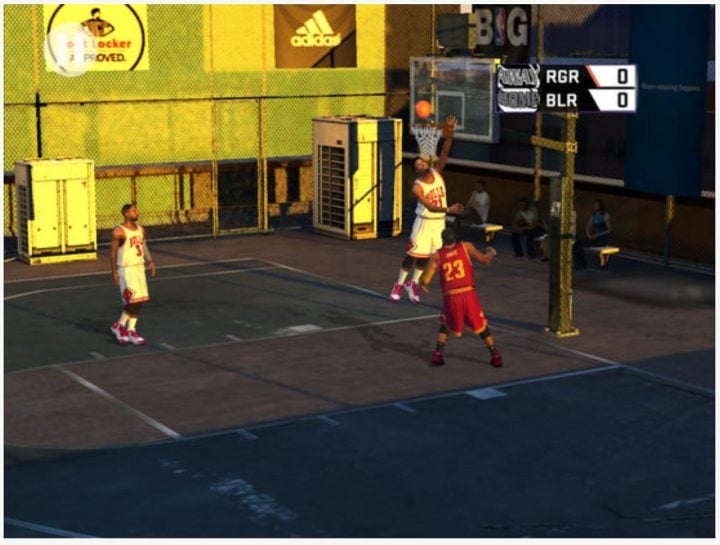 Like with the main game, 2K Games has put the emphasis all on MyCareer. That's the mode that allows gamers to create their own barebones custom player, then upgrade him over time. The main game features an in-depth MyCareer simulation, complete with endorsement deals and a story focusing on the player-made character and Michael B Jordan's Justice Young. Some of the best mechanics are coming to iPhone.
Read: NBA 2K17 Problems: Issues & Fixes
Those that buy the game can expect the same Off-Day Simulation engine. It allows players to decide what to do with the days they aren't playing a game in the National Basketball Association. They can spend time working on techniques and their game, or they can work out endorsement deals with huge companies to earn Virtual Currency. As Virtual Currency is important no matter which version you play, that'll be the main focus for most iPhone and iPad owners.
There's more equipment for iPhone and Android users to load up their player with. Also making the leap to NBA 2K17 for iPhone from the console version is the newly upgraded Badge system. Gamers get rewarded with badges for their particular style of gameplay. Alternate team uniforms are available too.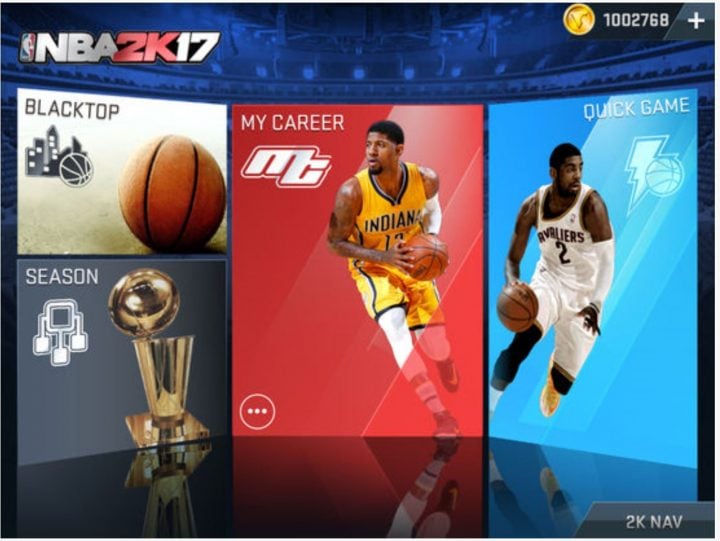 Read: NBA 2K17 Badges: What They Are & Why They Matter
One of the big lures for any game in the franchise is the idea of legacy. All of the recent games offer users the opportunity to experience some of the league's classic teams and match ups. The United States' National Team is a perfect example of that. NBA 2K17 for iPhone includes options to play with "historic players." The main game supports league expansion so that users can increase the size of the National Basketball Association. You can create your own team to fill the gaps, or add in the EuroLeague. The latter makes an appearance in NBA 2K17 for iPhone.
Rather than rely solely on Virtual Currency and force gamers to use it for everything, the cover charge looks to alleviate the need for it. That's very important; lots of mainstream games are translated to the iPhone and iPad every year. To reach the biggest audiences, developers often make them free, but then they practically force players into making currency purchases.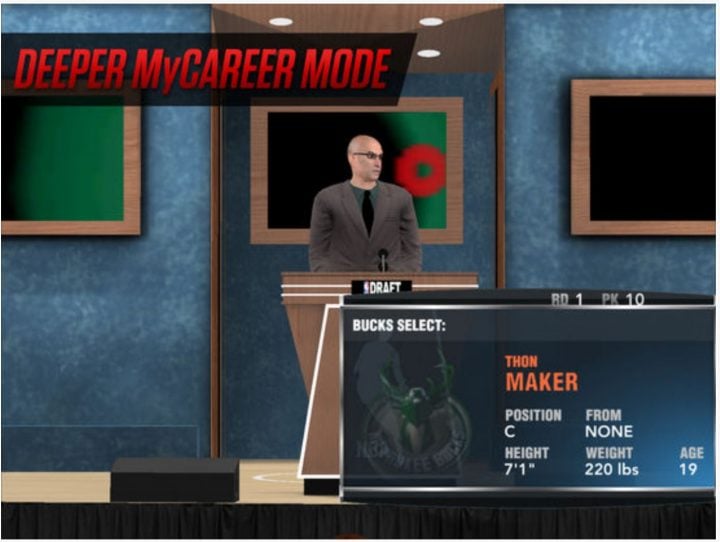 Read: How to Get NBA 2K17 VC
The most a user can spend on an in-game VC Pack is $19.99. The least they can spend is $0.99.
The NBA 2K17 for iPhone and iPad will absolutely force some hardcore gamers to start clearing out older titles on their device. To install it, users need to clear a whopping 3GB of storage space on their device. That's not much when compared to a console, but the cheapest iPhones and iPads came with just 16GB of storage until recently. The game will function on iOS 9 and an iPhone 5s or earlier. 2K Games has also updated the title's touch-screen controls for a better experience too.
To be clear, NBA 2K17 is completely separate from My NBA 2K17. My NBA 2K17 is the companion app for the console version of the game.

As an Amazon Associate I earn from qualifying purchases.