NBA 2K17 Pre-Orders: Editions & Early Tip-Off Release
Fresh off a pretty big win with the ProAM updates and Spike Lee infused story from NBA 2K16, video game publisher 2K Games and developer Visual Concepts are gearing up for the next major release of their basketball franchise. NBA 2K17's official release date is September 20th. That means it's time to start taking a serious look at NBA 2K17 pre-orders. There isn't much time left.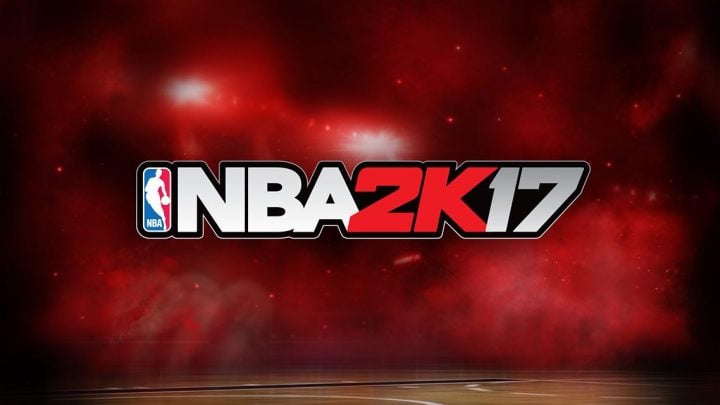 Read: NBA 2K17 Release: Cover Athletes & Release Date Details
Here's what you need to know about NBA 2K17 pre-orders right now.
NBA 2K17 Pre-Orders: Release Date & Early Tip Off Weekend
NBA 2K17 arrives on store shelves September 20th. On that day, anyone who wants to purchase a copy of the fresh sports game with Paul George or Kobe Bryant on the cover can. No pre-order is necessary. That being said, true fans will definitely want to get in their deposits on the game in before release. That's because there are technically two NBA 2K17 release dates.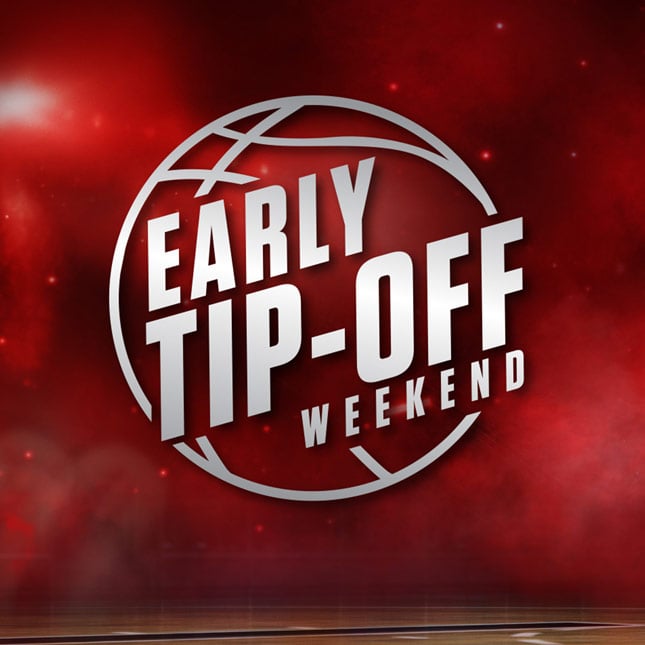 Those that place a pre-order early or purchase the Early Tip-Off version of the game from retailers actually get to play four solid days earlier than those that don't. Called Early Tip-Off Weekend, the promotion is a continuation of a similar thing that 2K Games did for the launch of NBA 2K16. Early Tip-Off release day is September 16th. Early Tip-Off buyers also get 3 MyTEAM packs and 5,000 in Virtual Currency.
NBA 2K17 Pre-Orders: Editions
As is now customary with the NBA 2K releases, NBA 2K17 is a slightly complicated tangle of different editions, add-ons, extras and prices. What kind of NBA 2K17 pre-order you should place depends on how much you like the franchise and how much you're willing to spend come release day.
NBA 2K17 Early Tip-Off Edition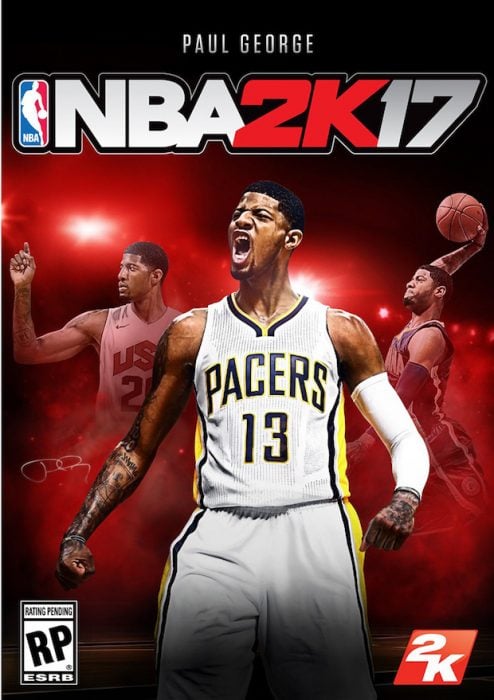 To be clear, there's no basic edition NBA 2K17 pre-order really. 2K Games has turned that into the Early Tip-Off Edition that anyone can purchase. It costs $59.99, the same amount that a standard edition of the game would have cost anyway. This means that everyone gets the 3 MyTeam Packs and 5,000 in Virtual Currency. At least one of the cards in the MyTeam Packs is for Paul George.
NBA 2K17 Legend Edition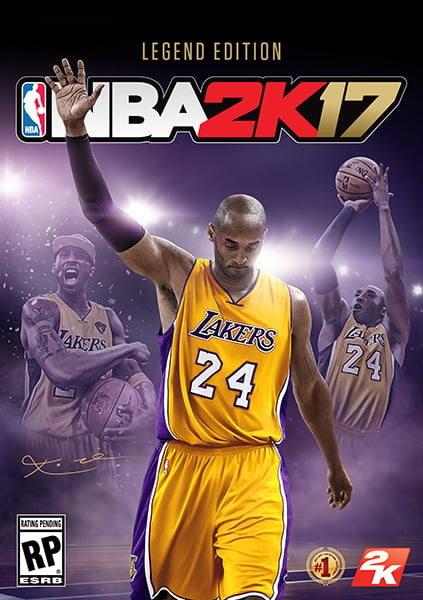 NBA 2K17 Legendary Edition features star Kobe Bryant on the cover and comes with some extras to honor his career. Physical versions of the game have a Limited Edition poster of Bryant, a Black Mamba controller skin, 2 Kobe training cards, 30,000 in Virtual Currency and 3 MyTeam Bundle packs. Kobe is guaranteed to be one of the players in the MyTeam pack. Gamers also get digital 2K Kobe XI shoes, a #8 Mitchell & Ness jersey and a Kobe Hoodie. This version of the game costs $79.99.
NBA 2K17 Legend Edition Gold
NBA 2K17 Legend Edition Gold is the same as the regular Legend Edition, but has 100,000 in Virtual Currency instead of the 30,000 buyers of the regular version get. This version of the game costs $99.99.
NBA 2K17 pre-orders are available at GameStop, Best Buy and Amazon. The Early Tip-Off versions are the only versions coming to the Xbox 360 and PS3. As such, users that have those systems don't have to upgrade their hardware to play the game, yet.
1992 Dream Team Extras
A last-minute addition to the NBA 2K17 pre-orders extras, anyone that purchases the game gets access to the 1992 United States Olympic basketball team. In addition to that, they get a MyPlayer jersey to deck out their own created player with.
NBA 2K17 The Prelude Release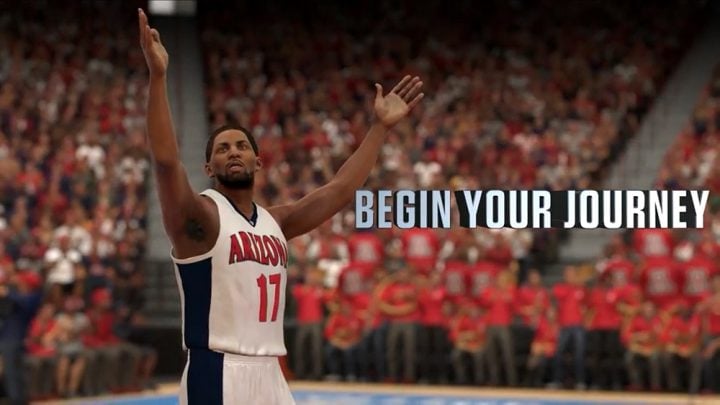 Before even NBA 2K17 Early Tip-Off Weekend can happen, expect to be able to experience the game — at absolutely no charge. Xbox One and PS4 gamers will get access to NBA 2K17 The Prelude. The Prelude will work like a demo, letting users try the game's mechanics before the real-thing arrives later in the month.
Read: Free NBA 2K17 The Prelude Release: 5 Things to Know About the Demo
Players start off as a high-school/college player trying to make it into the NBA. The characters that users create can be imported into the final game, Visual Concepts says. NBA 2K17 The Prelude arrives in the Xbox Store and PlayStation Store on September 9th.
NBA 2K17 Pre-Orders: Where to Find Deals
Of course, with annual releases like this, saving is essential. 2K Games isn't offering up any deals at all. You don't save on the cost of purchasing NBA 2K17 because you own NBA 2K16, for example. You're going to need to turn to game sellers themselves.
Amazon Prime allows users to purchase a game before or a little after their release for 20% off its normal price. This discount applies to all versions of a game, including collector's editions. You can head there now to purchase the game for as little as $47.99 for the Early Tip-Off Edition. Amazon also takes game trade-ins too. That's great if you have anything that you'd like to get rid of, like NBA 2K16. 
Best Buy, a large seller of games and electronics, is offering the same deal to those that have memberships in its Gamer's Club Unlocked program. Again, game trade-ins are available.
Finally, you can always look out for NBA 2K17 deals at GameStop. Typically, the company offers up big trade-in value boosts when users apply that value towards an upcoming game.
Good luck with your NBA 2K17 pre-orders.

As an Amazon Associate I earn from qualifying purchases.