NBA 2K17 Release: Why Newcomers Might Want to Get Off the Bench
Yearly game releases, like NBA 2K17, hold a special place in the hearts of most game lovers. Some people hate them. They think that these titles have ruined gaming, that there's no way a studio can offer up a compelling reason to upgrade year after year. It's safe to say that lovers of yearly franchises disagree. Say what you will about the scope of the features developer Visual Concepts adds, each update to the game comes packed with tweaks and enhancements. There's always new game modes to test out and new rules to learn about. The game's simulation has only gotten more in-depth.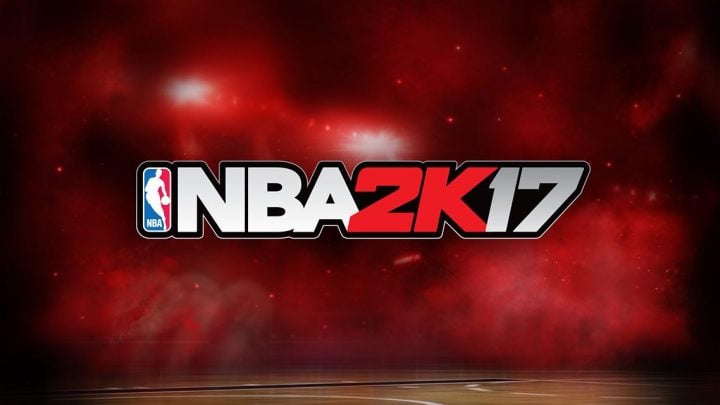 Read: NBA 2K17 Release Date: Cover Athletes & More
It's ok, even prudent, to be skeptical of any game. That includes a franchise that comes every year. $60 is a lot of money for the same franchise year after year. I'd say that you don't necessarily have to worry about NBA 2K17 in particularly being a bad investment. This year's title is a comfortable mix. The series' flashiest feature and main reason for returning year after year has been improved. For those that like to skip the role-playing game elements that have crept into the series, there are plenty of practically elements that enhancement the game's league simulation.
Upgraded MyCareer Featuring Orange Juice
Visual Concepts and 2K Games know that each year's experience has to have a different flavor. They need to try in-depth upgrades and tweaks, but also give the casual gamer something they can identify with. In NBA 2K16, the two went heavy on MyPlayer and MyCareer. That same mode gets a lot of attention in the NBA 2K17 release.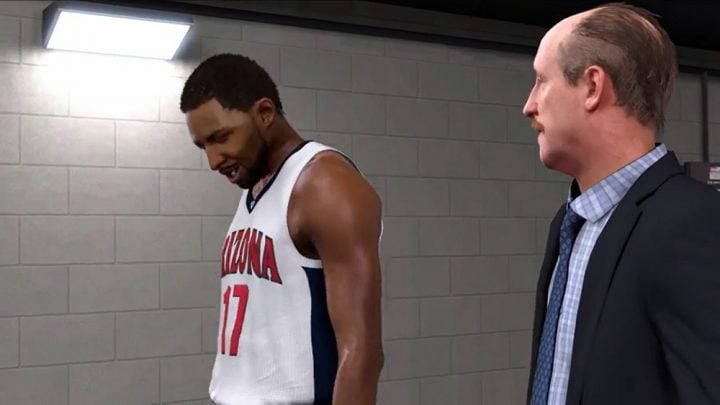 Spike Lee is gone, but the idea remains the same. MyPlayer allows gamers to create their own NBA legend. He starts out as a high school baller, before going to college and graduating to the professionals. MyCareer in 2K17 is still heavily focused on story, but it takes a different angle.
The big theme this time is around duos. That is, NBA 2K17 MyCareer is focusing on the relationship that two players can have on the court and revolutionize a franchise. Think Michael Jordan and Scotty Pippen and you've got the right idea.
Gamers choose what type of player than want to be by toggling 10 different kinds of categories. Aaron Covington, the writers behind Creed directed this fresh take on MyCareer. Michael B Jordan, Hannibal Buress and Matt Walsh all play big roles in the narrative. As Michael B Jordan and the character's player learn more about each other, they'll become known as Orange Juice, a partnership that can be beat.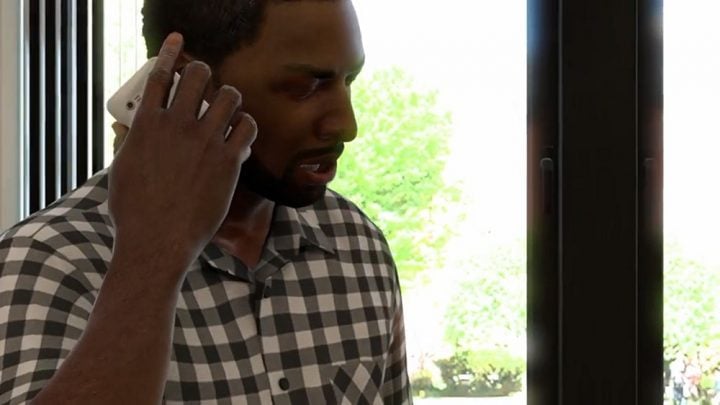 When users aren't playing games in MyCareer they're taking meetings for potential endorsements to earn Virtual Coin and getting in some practice sessions to up their skill leve. It's up to players to choose what they do and how long they do it, all from their mobile phone. Whatever they chose does impact the game's narrative.
League Expansion & MyLeague Upgrades
Say that you want to skip MyCareer and go straight to the court with the greatest teams. There's MyGM and MyLeague.
Through MyLeague Expansion, players can increase the size of the National Basketball League with teams plucked from the Euroleage or their own creations. Even classic NBA teams are included. The tournament roster and flow evolve with the new teams that players add. Gamers are free to choose a pre-made team design or design a team of your own. The game already supported Team Relocation so that users could move their favorite franchises to other cities.
The standard league consists of 30 teams. Expansion dials that up to as high as 36 teams.
Gamers can skip the regular season in MyLeague and go directly to the playoffs with the new Playoffs Mode. Start Today takes the statistics and roster from real NBA teams on that specific dates and lets you simulate years of play based on that information.
MyTeam Upgrades
If you don't like MyLeage and MyGM then there's always MyTeam, another mode that's seeing significant upgrades this year.
Moments are the focus of this year's upgrades. They're like snapshots of a player's performance frozen in time. The duos focus from the MyCareer mode is also a focus for this one. Dynamic Duos from the recent past and distant past are featured with their own cards. Duos unlock performance bonuses in MyTeam.
New Free Agent Trial cards let users test out specific cards before they put in the hard work it takes to earn theme. Visual Concepts plans to hand out MyTeam cards on its social media accounts too.
Finally, there are the changes to MyTeam Blacktop and MyTeam Online. The latter is a refreshed version of Road to the Playoffs. MyTeam Blacktop is a serious upgrade.
Players drop in their MyTeam Cards for access to specific players in pickup games played outside and with a crowd. One of the players can be from their MyTeam line-up, but the other two are chosen at random. That random draft is what the new Wheel of Players is for.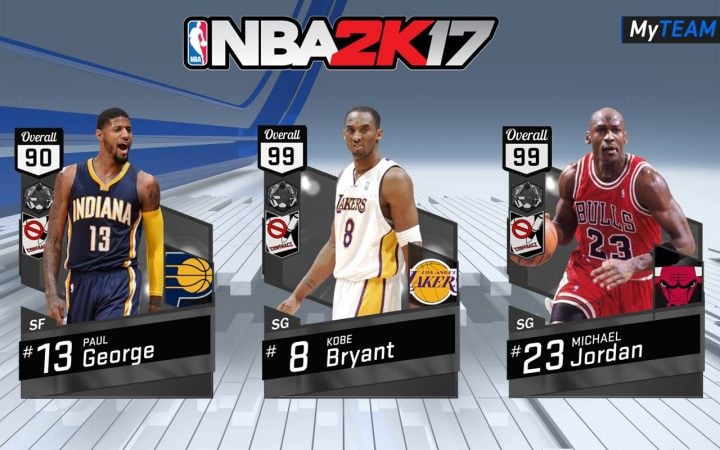 Chances are that every one of these features won't appeal to you. That's OK, if you find yourself liking the overwhelming majority of the changes included in the NBA 2K17 release, it's a good idea to look into purchasing the game. Years of upgrades have made some features the best available in any sports franchise
Read: NBA 2K17 Midnight Release Events & More: Where to Get Your Copy
Even if you end up liking the game and not loving it, it still isn't a bad way to spend $60. NBA 2K17 arrives on store shelves and digital storefronts September 16th thanks to Early Tip-Off Weekend.
NBA 2K17 Features: All The Reasons You Should Buy This Year's Game
NBA 2K17 Features: Guest Teams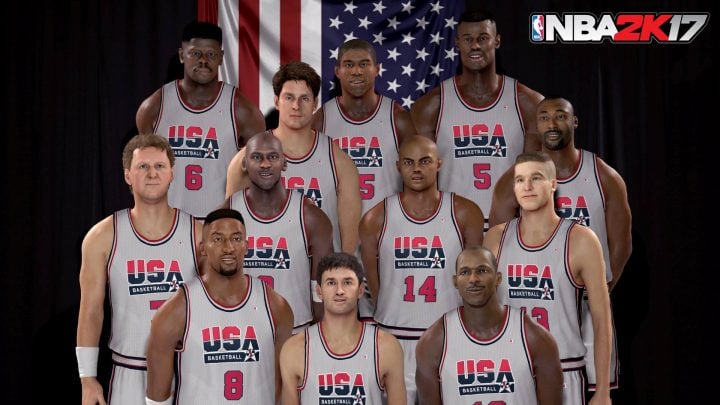 Everyone loves the league's most iconic teams but getting them into NBA 2K wasn't easy. The game's rosters stay in sync with the real league's roster. Unless 2K Games adds them, there's no way you're getting your hands on the classic Chicago Bulls line-up.
The NBA 2K17 features list includes a few team rosters that lovers of the game will already be familiar with. The entire team for the 1992 USA Basketball Men's National Team is getting treated as downloadable content. Those that pre-order the game get the team roster at no additional charge. Also known as the Dream Team, Michael Jordan, Magic Johnson, Charles Barkley and Christian Laettner are included. The latter two haven't been available in a NBA 2K game before.
Players don't have to use the Dream Team if they don't want to. The 2016 USA Basketball Men's Team is available, along with the Australian Boomers, developer Visual Concepts confirms.

As an Amazon Associate I earn from qualifying purchases.