Nearly 1 Million Windows Phone 7 Devices Sold in February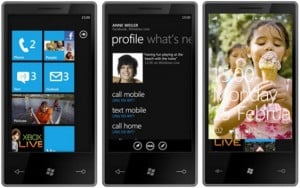 In the short month of February, analysts estimate that nearly 1 million devices were sold running Microsoft's Windows Phone 7 platform, which will soon be implemented by Nokia, the world's largest phone-maker by volume.
The Next Web is saying that 877,000 Windows Phone 7 devices were sold in February. The site has been accurate in reporting, prior to Microsoft's announcement, that Windows Phone 7 achieved a milestone of 2 million handsets sold through January.
To date, since the platform's debut late last year, there are approximately 3.38 million Windows Phone 7 handsets sold when February's estimates are accounted for.
Via: BGR

As an Amazon Associate I earn from qualifying purchases.