Need for Speed 2015 Release Reignites Controversy
With the 2015 rethinking of the Need for Speed franchise quickly approaching release this fall, we're finally learning more about how the game will work and how Electronic Arts hopes to foster an online car enthusiast community for the game. Unfortunately, a key component of fostering that enthusiast community could be enough to send some gamers in search of a racing game other than Need for Speed this fall.
This week Need for Speed's public facing Twitter account revealed that to play the game users will need an internet connection. According to Electronic Arts, "NFS will require an online connection, but the benefits are nice. More variety and a more rewarding experience with friends."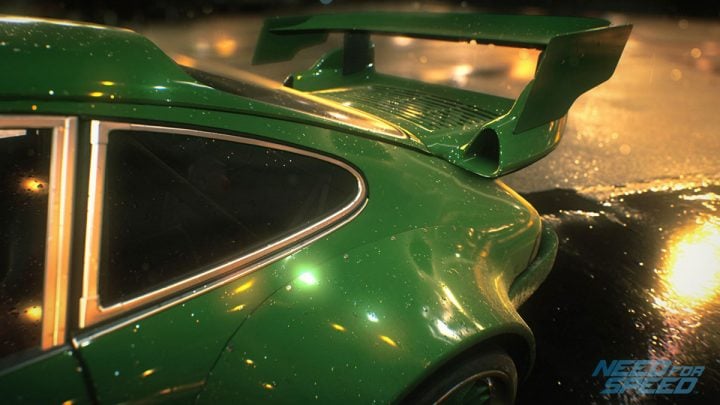 The message was in response to a question from a series fan who seems to have hoped that Need for Speed actually wouldn't require an internet connection to play. That fan's initial message perfectly echoes the reaction to come from some potential Need for Speed buyers when they find out about the requirement: "Look how always online worked for [Microsoft] when they announced the Xbox One. Don't make the same mistake!"
Read: Need for Speed Release Revealed
Need for Speed 2015 is set for launch on November 3rd, weeks before the holiday shopping season kicks off in the United States. It's also, roughly a month into the all-too-busy video game buying season that typically starts in late September and early October.
As Microsoft found out the hard way back in 2013, there's a dedicated group of gamers who are emphatically opposed to any console or title that requires them to have an internet connection. Forcing gamers to connect to a server to play a title means that people with a less than stellar internet connections and those who don't have internet access at all can't participate. It also means that when your normally stable internet connection is down, you can't play your games.
If for some reason Electronic Arts decides to shut down the game's servers — which they can do at any time — gamers are left with a title they paid full price for that no longer works.
To their credit, Electronic Arts isn't locking users into multiplayer just to play the new Need for Speed. A single player mode is present, though it'll still require an internet connection.
Need for Speed hopes to strike it big by recreating the nighttime street racing scene. The game hopes that players will want to admire each other's cars,  swap modification ideas and communicate with their friends in between races. As such, it makes sense that an internet connection would be required.
https://twitter.com/DeanRheims/status/604059716076072961
It's worth noting that there are plenty decent examples of online-only games striking it big with players. Most of the popular PC games have required internet access for years. World of Warcraft and Star Wars: Knights of the Old Republic come to mind. They've been a success on consoles too, with Destiny and Titanfall being two of the biggest releases to arrive on the Xbox One last year. Interestingly enough, Titanfall is actually a title published by Electronic Arts, the same publisher of Need for Speed.
There have been some pretty high-profile online-online meltdowns too, like Grand Theft Auto Online and Electronic Arts' own Sim City game are perfect examples. The controversy with Sim City ended with Electronic Arts adding offline play and completely abandoning the title.
The only competitor to Need for Speed we know with a launch window later this year is Microsoft's own Forza Motorsport 6. It's unclear if it'll require online connectivity, through Forza Motorsport 5 used Microsoft's Xbox Live service to create competitive drivers.

This article may contain affiliate links. Click here for more details.