Need for Speed Release Revealed
After weeks of rumors and days of leaks and teases video game developer Electronic Arts today formally confirmed it is planning for a Need for Speed release sometime this fall.
Electronic Arts, the longtime home of the Need for Speed franchise, confirmed the release of the game this morning in a press release and accompanying teaser trailer posted to its website. This new Need for Speed Release will mark the first time in nearly two years that there's been a game in the long-running racing franchise. The last Need for Speed title to launch was Need for Speed: Rivals.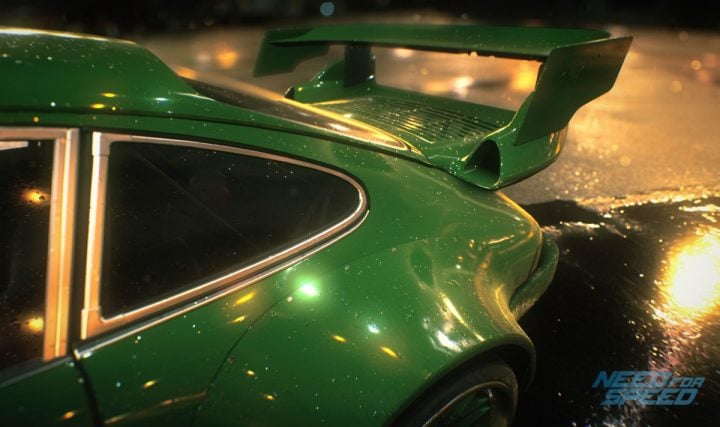 Need for Speed Rivals was available on Microsoft's Xbox One and Sony's PS4 gaming console, but it wasn't designed exclusively for them. That game offered backwards compatibility, meaning users could play on the Xbox 360 and PS3. The same Isn't true for this new Need for Speed release. Ghost games, the developer that created Need for Speed Rivals revealed this morning that the new Need for Speed is for current-generation gaming platforms only. It will be coming to the Xbox One, PS4 and Windows PCs. It wouldn't be coming to the Xbox 360 or PS3.
That it's called just Need for Speed underscores what players can expect from the title. Ghost Games is freeing itself from the rest of the titles in the series. This new Need for Speed is a complete reboot, meaning Ghost Games is trying to get back to what made the franchise so popular in the first place. In today's press release Ghost Games revealed that players can expect "deep customization" in the new Need for Speed, which historically has offered pretty basic customization options, but nothing that could compete with the options in racers like Forza Motorsport 5 for example.
As for setting, Ghost Games is hoping to recreate the sensation of a genuine street racing experience. "Authentic car culture" is what the developer is aiming for with this release. There will be an overarching story to this game outside of just jumping into races. Ghost Games also notes that the game I'll take place in a completely open-world at night. The nighttime setting does make sense, as that's when street races are more likely to occur since drivers can't resist nearly empty roads. Ghost Games says its SpeedHunters website will also help as it tries to successfully foster an authentic car community inside the new Need for Speed.
A video trailer out for Need for Speed today, doesn't do a lot to expand on the game's plot. In the video we only see a group of street racers trying to complete a lap while being chased by law enforcement. The description provided for the trailer only reveals that we'll see and hear more about the game when a full trailer debuts at the E3 2015 trade show on June 15th.
Electronic Arts will host a press event on June 15th. Besides Need for Speed the publisher and game developer is expected to unveil more details about Star Wars Battlefront, another huge reboot that's also slated to launch on current-generation consoles and Windows PCs later this year. It seems very likely that we'll hear more about the company's future plans for its EA Access subscription service and other titles that it expects to launch closer to the holiday season. Other game developers plus even Microsoft and Sony have announcements slated for E3 2015.
That Need for Speed is back in a big way will certainly please a lot of gamers. The franchise has offered racing fans a semi-series arcade driving experience for roughly two decades. Alongside Grand Turismo and Forza, its one of the few notable games in the genre that have withstood years of iteration and console changes.

This article may contain affiliate links. Click here for more details.