Need For Speed: Rivals Trailer Talks Motivations
A new trailer for the upcoming Need For Speed: Rivals shows the difference between the two factions in the games: the cops and the racers.
The new Need For Speed: Rivals, as with many games in the franchise, pits illegal street racers against police officers in super-powered cars. The extended trailer for the new game tries to give motivation to each side, and explains just why the police officers have incredibly fast sports cars that no real police force would authorize.
https://youtu.be/bH5NaLlPgwo
The officers need their high-powered cars in order to restore order and catch the racers. Meanwhile, the racers just want to drive as fast as they can; it means that they are "awake." The motivations really aren't all that important, though the trailer tries to make them meaningful. The important part is the game features fast cars with beautiful environments and some new unique multiplayer features.
Need For Speed: Rivals will blend the single-player and multiplayer modes of racing games when it comes to current and next generation consoles later this year. As long as gamers play the game online their friends or strangers will automatically populate their world and participate in their own races. At any time players can join a friend's race with the press of a button, even if they're already in a race of their own.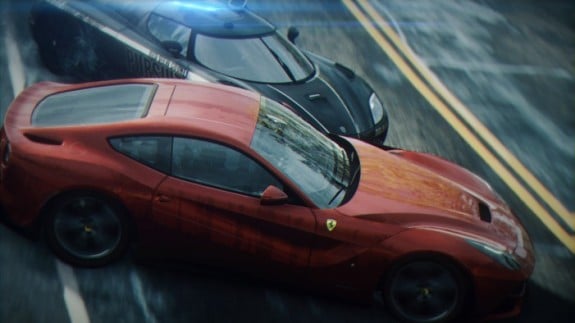 For example, a player can start an illegal street race with AI-controlled opponents. That player crosses paths with a friend who's chasing down racers as a police officer. The officer can abandon their race and pursue their friend without starting a new race or going through a clunky menu system. The feature should make for some interesting encounters with friends and make sure the game is never boring.
Need For Speed: Rivals will come to Xbox 360, PlayStation 3 and PC on November 19. The game will also come to the PlayStation 4 and Xbox One with improved graphics when those consoles reach store shelves.

This article may contain affiliate links. Click here for more details.