Netatmo Presence Camera Knows What's Lurking Outside Your Home
The Netatmo Presence is a smart security camera that mounts to the outside of your house or garage to monitor what it going on. Unlike most of the connected cameras that monitor the outside of your house and push alerts with little context the Presence can detect the difference between a car, an animal and a person so that you know exactly why you are getting an alert from your security camera.
With the Netatmo Presence installed on the outside of your house, you can quickly learn if someone is loitering outside your home or if an animal is simply wandering through at night.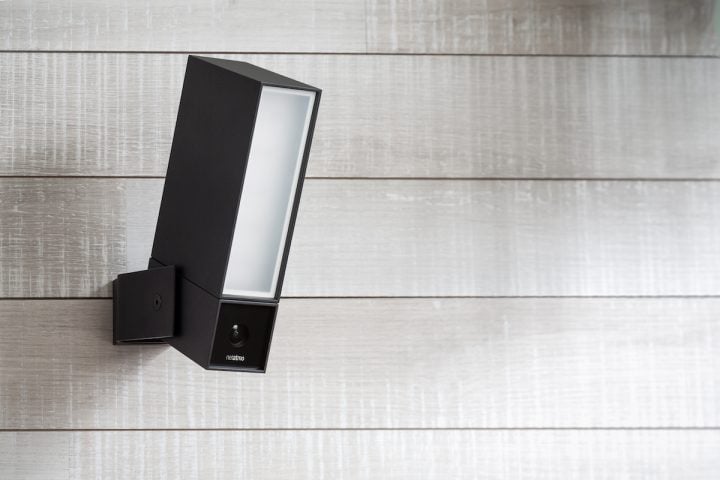 With Smart-Sight the Netatmo Presence is able to not only detect movement in the field of view, but understand what it is and alert users with notifications that cut to the chase with "Person seen", "Car seen" or "Animal seen" so that you know what is happening without even opening the alert.
At night the camera uses infra-red night vision to record, and an integrated spotlight can turn on so the Presence can capture bright colors even in the dead of night, and potentially send unwanted people running for an easier target.
The video above shows how the Presence works in a variety of settings. Users can choose what to get notifications for, so that you aren't constantly seeing interruptions when a dog runs through the yard. Users can also choose what notifications to record.
Smart Zones let users control the alerts for specific areas where a person or car may be most likely to enter the property. Recordings are stored locally on a Micro SD card and users can choose to back up to a personal FTP. There is no monthly fee or subscription for use and storage.
To install, remove an existing outdoor light and put the Presence in place. It connects to your home WiFi to push alerts to iPhone, Android and Apple Watch and there is access to the camera on Mac and PC.
The camera can survive the elements with IP66 ratings for sun, ice, rain and wind. The camera features a 100 degree field of view and 20 meters of range detection.
Netatmo Presence will ship in Q3 2016, but no price is listed at this time.

As an Amazon Associate I earn from qualifying purchases.