Netbook Summit Takes on the iPad and Slates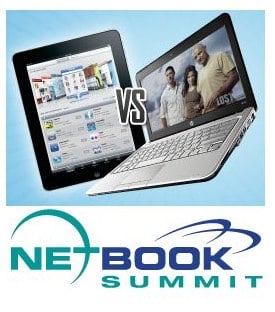 The Netbook Summit (San Francisco, May 25) is gearing up to celebrate, discuss, and promote all things Netbook. In the wake of the "news" that the Apple iPad is cutting into Netbook sales, it looks like at least one speaker is planning on taking that topic on. According to Laptop Mag, Tim Bajarin, president of Creative Strategies will be presenting his early research on what iPad users are doing with their devices.
Again, all of this news seems focused on the iPad, but the larger picture is how the Tablet/Slate market in general will affect Netbooks and other market segments beyond just the iPad impact. Of course that means we actually need to see some of these other Tablet/Slates hit the market.

This article may contain affiliate links. Click here for more details.