Netbooks, Netbooks, Everywhere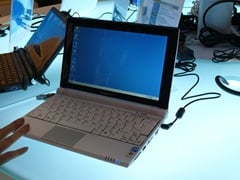 Everywhere you turn at CES, you find another netbook. Pictured at the right are a few netbooks from Changhong. It wasn't clear if these products are available in the US at all, but they were even more entries into the glutted netbook market.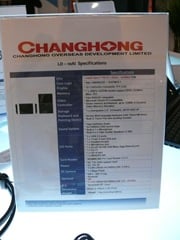 Pretty standard specs – Intel Atom processor, 8.9" and 10.1" screens, etc.

As an Amazon Associate I earn from qualifying purchases.