Netflix 2.0 for iPad Looks Beautiful… Comes With Some Lagging and Crashing
Netflix updated their iPad app to version 2.0, and it looks beautiful. However, it also seems slower and crashed a couple of times on my Apple iPad 2. Despite these problems, I love the new interface. It makes finding new content much easier.
The interface has a darker, more modern feel. Each row of icons scrolls from side to side with a swipe of the finger, revealing more videos. You get more on screen at a time on a useful layout. The first screen shows categories that Netflix algorithms think you will enjoy. And in my limited experience, they were right.
If you want to check out the various categories of video, tap on the Browse button in the upper left corner and a list will drop down. Tap the category to show more videos of that genre. A search button in the upper left lets you find specific movies or shows.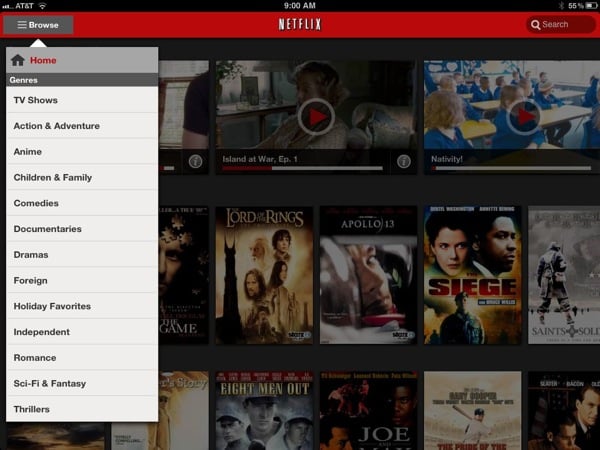 I've used the Netflix app on my iPad extensively, especially while traveling. It has always been rock solid for me, and pretty fast. This new version seems slower, but it might have been the Wi-Fi network I was using – a coffee shop near my house. Despite the lag I experienced navigating around the app, once I started a video it was perfect with no stuttering as I streamed an episode of Cake Boss. Yes, I like Cake Boss.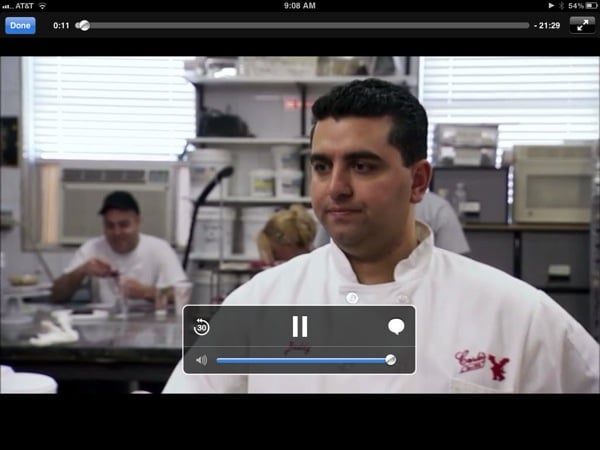 The app also crashed right after I loaded the update and once again while tapping around in the app. I hope this doesn't become a pattern, because an unstable Netflix app will be a major disappointment.
Let's hope Netflix fixes the stability and speed with a  2.0.1 update soon. You can get the app in the App store for free, so long as you have a $7.95/month subscription to the service.

This article may contain affiliate links. Click here for more details.