Netflix 2016 Release Dates: Jessica Jones, OITNB & More
While we already know the release dates for the new season of House of Cards, as well as Daredevil season 2, other Netflix 2016 release dates have been announced for a ton of its other original series.
Over the last few years, Netflix has dove in head first with its original series in order to compete with networks like HBO and other broadcasting companies that offer competing content. Netflix was once just a streaming service offering up third-party content, but now it's a streaming service that offers its very own content that rivals HBO and other premium channels.
2016 is likely to be another great year for Netflix, and the company has attempted to prove that by announcing all sorts of news about its various original series, including release dates for many of its TV shows.
First off, Netflix has announced that Jessica Jones season 2 will be coming in the future, officially. In the recent past, the show's producers weren't quite sure when a second season would arrive, if a second season were to release in the first place. An official release date hasn't been disclosed, nor do we know if the second season will come this year or not.
Orange Is the New Black season 4 will arrive this year and it will officially release on June 17. There's even a new teaser for the new season to get you amped up about going back to Litchfield.
Unbreakable Kimmy Schmidt is a new show from Netflix that stars The Office's Ellie Kemper as Kimmy Schmidt, and the first season featured many big names like 30 Rock's Jane Krakowski, Mad Men's Jon Hamm, and SNL alum & 30 Rock star Tina Fey. Unbreakable Kimmy Schmidt season 2 has been officially set for April 15.
On May 6, Grace and Frankie season 2 will arrive, starring Jane Fonda, Lily Tomlin, Martin Sheen and Sam Waterston.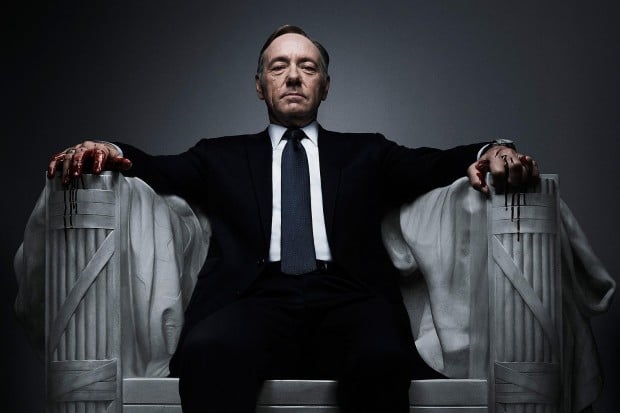 Other shows coming in 2016 from Netflix include Black Mirror, Flaked, The Ranch, Lost & Found Music Studios, Kong: King of the Apes (animated kids series), Marseille, Word Party (kids show), Stranger Things, The Get Down, and Love.
House of Cards season 4 already has a release date of March 4, which was announced in December during one of the GOP debates. There's even a new teaser about the upcoming season that you can watch.
Daredevil also received a release date earlier this month, and the second season of the Marvel production will premiere on March 18. Daredevil was Netflix's first Marvel-based production and it has received rave reviews already, making a second season of the show unsurprising.

As an Amazon Associate I earn from qualifying purchases.