Netflix App Comes to iPhone, iPod Touch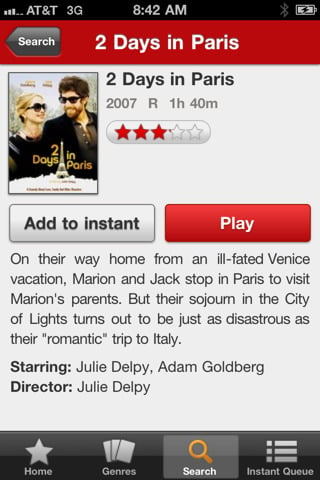 Netflix has updated its app in Apple's iTunes store, enabling it to run on both the iPhone and iPod Touch. Netflix is one of my most-used iPad apps and this update will allow us subscribers to squeeze some more value out of our subscriptions. The Netflix app is free to use as long as you have a Netflix subscription and allows you to resume watching movies where you left off on your other devices.
via Macrumors

As an Amazon Associate I earn from qualifying purchases.