Netflix Daredevil Season 2 Release Date Announced
One of Netflix's best and newest series is Daredevil, and the streaming company has finally revealed when viewers can catch season 2.
Daredevil premiered earlier last year as Netflix's first Marvel production, and it was very well received by the masses, scoring an 8.8/10 on IMDb. The Charlie Cox-led TV show will officially be getting a second season, bringing back many of the same characters.
Marvel movies and TV shows have been making a big splash, and TV shows specifically have become more popular, with selections like Agent Carter and Agents of SHIELD on ABC, as well as Jessica Jones on Netflix, which is another original production from Netflix that released last year.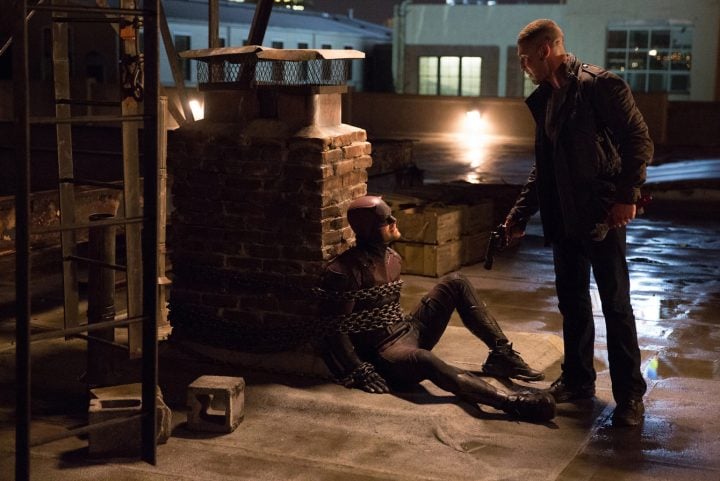 Daredevil season 2 will officially release on March 18 at 12:01pm ET. Previously, rumors pointed a March 25 release date that would coincide with the release of Superman vs. Batman, but that looks like it won't happen. However, it still seems that Netflix is competing here, getting the new season out first before the DC Comics movie releases in theaters.
Right now, there are two Marvel-based original Netflix productions available on the streaming service, with Daredevil being one and Jessica Jones being the other. Several new ones are expected in the near future, though, with Luke Cage coming later this year and Iron Fist coming in 2017, according to reports. Defenders is also another series that we could see at some point from Netflix.
Season 1 of Daredevil was really good, and hopefully the second season is even better. Netflix has been absolutely rocking out on its original TV shows lately, with House of Cards, Orange Is the New Black, and a handful of lesser-known series that are actually really good as well, including Bloodline and Unbreakable Kimmy Schmidt.

As an Amazon Associate I earn from qualifying purchases.