Netflix for BlackBerry 10: No Immediate Plans for App
Netflix currently has no plans to create an app for BlackBerry 10, leaving BlackBerry's new OS without a movie streaming app.
According to All Things D, a Netflix spokesperson said the company has no current plans to bring its popular movie and TV streaming service to BlackBerry 10. The company wouldn't give a reason for the decision, but it's likely that it doesn't see any benefit from supporting the platform at first.
Netflix currently has apps on iOS and Android, the top two mobile platforms on the market at the moment. The company also has an app available for Windows Phone, which holds much less market share than either iOS or Android.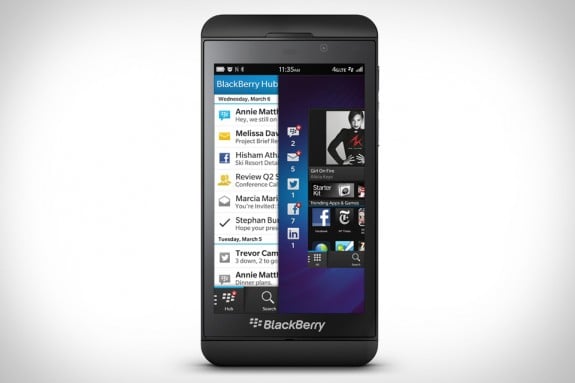 By supporting Windows Phone 8 and not BlackBerry, 10 Netflix effectively says it has little hope for the future of BlackBerry, compared to its competitor for the third-place spot.
BlackBerry was recently involved in talks with Netflix to create an app, but was apparently unsuccessful in convincing the company. That could change if BlackBerry 10 gains a lot of momentum and market share, however. Netflix could choose to create an app should BlackBerry 10 exceed its expectations.
Netflix isn't the only major app to not support BlackBerry 10. Instagram recently said it will use a wait and see approach for BlackBerry 10. If the platform performs well, Instagram may create an app for it, but there are no plans for such an app so far.
BlackBerry does have the support of other major apps. The platform has apps from Evernote, WhatsApp, Dropbox, Amazon Kindle, Skype, Twitter and Facebook. Those apps are all popular on other platforms and will likely prove popular on BlackBerry 10 as well.
The first BlackBerry 10 device, the BlackBerry Z10, is currently available in Canada and Europe. The phone will come to AT&T, T-Mobile and Verizon later this month, and diehard BlackBerry fans can get it today on Solavei (a T-Mobile MVNO) for $999 upfront.

As an Amazon Associate I earn from qualifying purchases.