Netflix Raising Prices for New Members: What You Need to Know
In a letter  to shareholders announcing its first quarter earnings, Netflix has confirmed that it will be raising its prices by "one or two dollars" for new members only. Current subscribers will be grandfathered into the current price "for a generous time period."
As for how much the price increase will be exactly, Netflix CEO Reed Hastings says that it will depend on the country; the streaming service raised prices in Ireland by €1 and reports that there has been "limited impact." The company also grandfathered in current subscribers in Ireland for two years at the current price.
UPDATE: Netflix has officially announced to the public that it has raised the price for new members to $8.99 per month. Current members will still be able to stay at $7.99 per month for two years before they will need to pay the extra $1.
Currently, Netflix subscribers in the US pay just $7.99 per month (or $6.99 for SD content) for instant streaming of a wide range of television shows and movies, but that could increase to $8.99 or even $9.99 per month at some point in the future.
This would mean that Netflix will eventually be more expensive than Hulu Plus (unless Hulu Plus follows suit eventually), but Netflix subscribers won't be bombarded with ads like Hulu Plus, which is one of the biggest downsides of the green-themed streaming service.
Netflix didn't mention when it would raise its prices, but we wouldn't be surprised if it happened this year sometime, although the official timeline is completely up in the air as far as we know.
Why the Price Hike?
Netflix says that the price increase will allow the company to "acquire more content and deliver an even better streaming experience," and that's certainly the truth.
The streaming service has been branching out and is more than just a streaming service now. It's a full-blown production studio and has released multiple seasons of its original series political thriller House of Cards, as well as a couple of other original shows like Orange Is the New Black and Hemlock Grove.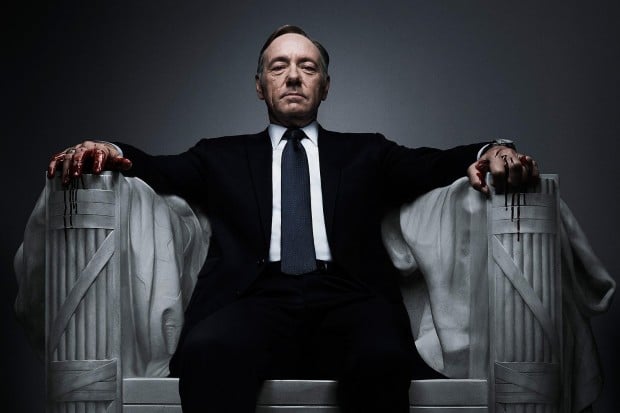 Producing these shows cost money, and so does signing contracts that allow Netflix the rights to stream other TV shows and movies. Netflix passes some of this cost to the users, who pay the $7.99 per month to stream these shows and movies to their TVs and mobile devices.
While a price hike is never good news for consumers to hear, it will hopefully bring better and more content to subscribers, which will eventually justify the price increase, we hope. Of course, current members will have the current price locked in for a while, which is good news.
What Should You Do?
Since the price hike will only affect new members for now, it's probably a good idea to sign up for a Netflix subscription if you don't already have one, that way you'll be grandfathered into the cheaper plan at $7.99 per month.
Of course, don't sign up for a Netflix subscription just to avoid the future price hike — you want to make sure that Netflix is something you'll actually use and get your money's worth out of, but if you've been wanting to pull the trigger for a while, there's no time like the present to do so.
Obviously, another option is to politely ask a friend or family member if you can mooch off of their subscription, which is easier and more convenient than ever thanks to the recent addition of separate user profiles under one account, allowing multiple people to have their own queues and recommendations, even if it's under the same Netflix account.
Netflix Coming to Cables Boxes
In related news, Netflix also announced that its app would be coming to a handful of cable set-top boxes, although it'll be slim pickings for the most part. First, Netflix will bring the app to cable providers that use TiVo DVRs (very few cable providers use them), but the company says that it will try and expand from there.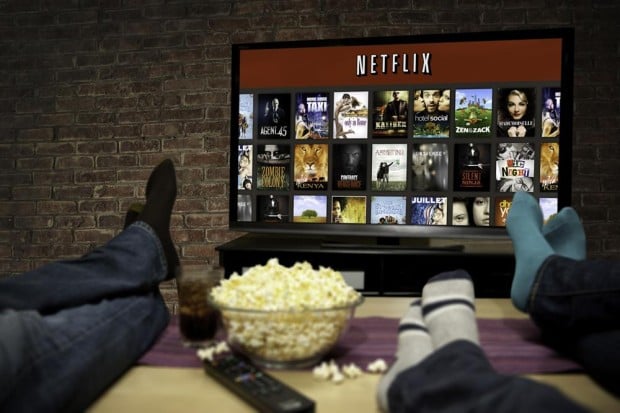 Netflix coming to cable boxes has been rumored for quite some time and now it's finally happening to an extent. However, don't expect Comcast and Time Warner customers to get Netflix on their set-top boxes anytime soon, as CEO Reed Hastings says that the company opposes the Time Warner Cable-Comcast merger because it "would possess even more anti-competitive leverage to charge arbitrary interconnection tolls for access to their customers."
Amazon Fire TV Voice Search
Netflix also announced today that Voice Search capabilities on Amazon's Fire TV will arrive at some point "later this year."
Just a few days ago, Amazon added Voice Search support to Hulu Plus, Crackle and Showtime, with Netflix mysteriously missing from that list, but it looks like support will be coming later this year.
Amazon's Fire TV Voice Search allows users to search for shows and movies without having to hunt and peck for the letters when typing in a show's name. This is a huge feature for a set-top box, but it's not optimal until more apps hop on board.
In the end, the price hike will still be great for consumers, as it means that more and better content will hopefully come as a result, and if you're thinking about cutting the cord and quitting cable, a Netflix price hike would still be way cheaper than a cable subscription, seeing as you'll pay at least a fifth of the cost.

As an Amazon Associate I earn from qualifying purchases.