Netflix Redesigned for Android Tablets, Kindle Fire and Nook Tablet Included
Netflix has unleashed a pleasant surprise upon the world of Android tablets today in the form of a redesign for its free application that is housed on the Android Marketplace. The redesign is available for all Android tablets and that list includes the two newcomers to the party, Amazon's Kindle Fire – which started shipping yesterday, and Barnes and Noble's Nook Tablet which will be out soon.
Feeling left out iPad owners? Well, Netflix has also announced that an iPad version of the redesign will be headed to you soon as well so just hang tight.
So what's the redesign all about? For starters, the new interface displays twice the amount of movies and TV shows then the previous version which should make navigating the software a whole lot easier.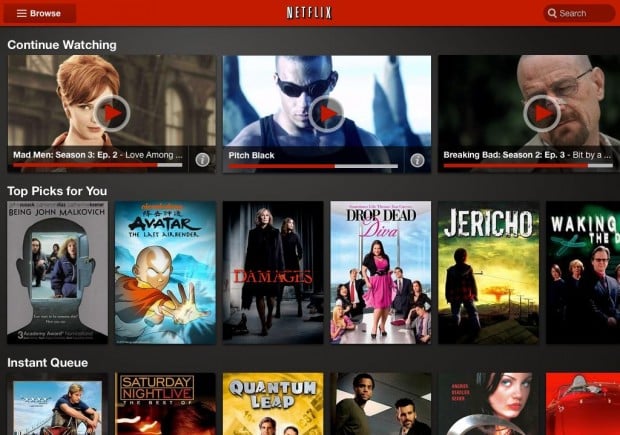 You'll also notice that the artwork for titles is a lot bigger.
In a nutshell, it's a vast improvement over the last version which wasn't nearly as pretty.
You don't even have to update the app either. Just open up the application and voila, you should have a brand new Netflix interface at your disposal.