Netflix to Stream House of Cards in 4K on LG TVs
CES 2014 like all of the Consumer Electronic Shows in the past is about what's coming down the pike. One of the technologies that display manufacturers are banking that consumers will want in the future features 4K displays. LG is one of those companies hoping that will be the case, and this morning they announced that there will actually be some content this February for those who have purchased LG 4K televisions. Netflix, which will present the second season of the popular Netflix original programming House of Cards in streaming 4K.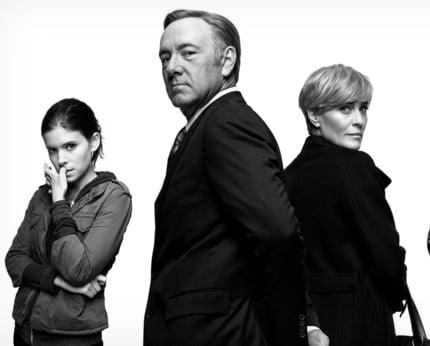 House of Cards was filmed and mastered in 4K and given LG and Netflix's past relationships, there is logic that this ground breaking series will be first out the chute to be available, albeit to a small minority of 4K capable devices.
Read: What is 4K and What Does it Affect You?
4K video may bring higher quality video although there will be issues with bandwidth and broadband caps once it begins rolling out on a large scale. In fact, many current plans may not be able to handle the load. There are many that question whether the average consumer will think the technology is worth the cost, especially given that broadband providers will certainly price plans higher to deliver the higher density video through its pipes.
The second season of House of Cards is scheduled to hit Netflix on February 14th, 2014 with all episodes available immediately for the binge viewing set. Netflix released a trailer today to whet appetites further. So, if you're streaming House of Cards in SD or HD and find that your connection is lagging or sputtering, you might want to check your building or neighborhood to see who might be viewing in on an LG 4K TV and ask if you can come over and watch it there. 

As an Amazon Associate I earn from qualifying purchases.