New Analyst Says Now That Apple Will Release Only One iPhone Model This Fall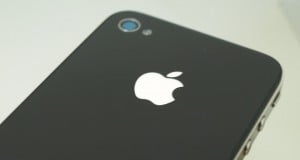 After recent speculations that Apple may release two distinct iPhone models come this Fall when the Cupertino, California iOS-maker is rumored to announce its hardware refresh, BMO Capital analyst Keith Bachman now is saying that Apple will only release one iPhone model this fall, following earlier rumors of the product.
The new rumor stated that Apple could potentially deliver a modest spec-bumped iPhone 4S in September along with either a more robust revision called the iPhone 4, or even a low-end pre-paid model or iPhone Mini.
Bachman says that Apple will only deliver an iPhone 4S and not the iPhone 4 nor iPhone Mini come this September. The iPhone 4S is believed to be a modest refresh from the current iPhone 4, perhaps with a faster dual-core ARM-based Apple A5 CPU to match the processor in the iPad 2, along with some incremental changes.
Interestingly, however, Bachman also says that Apple will continue to sell the iPhone 3GS as its entry-level iOS device. Unlike in the past where Apple priced its last-generation iPhone model with a modest 8 GB of internal storage at $99 on contract, the iPhone 4S's more subtle hardware makeover isn't enough, according to Bachman, to warrant the iPhone 4 to be priced at $99 as yester-year's model. Instead, Apple will continue to offer the iPhone 3GS at that price point.
Via: BGR

This article may contain affiliate links. Click here for more details.