New Apple TV Features Revealed Ahead of Release
Apple announced the new Apple TV earlier this month during the company's iPhone 6s event, and while many new features were detailed, there are still some new developments trickling in as we get closer to the release of the new set-top box.
For example, we learned earlier this week that the new Apple TV remote can sense when you pick it up and will automatically wake up the Apple TV, which is certainly a nice touch. It was also discovered that the old Apple TV remote will still work with the new streaming box, proving that the new Apple TV has an IR receiver, most likely for universal remotes.
The Apple TV was long overdue for an upgrade, since it wasn't touch in over three years, and even then the last refresh was a minor one for the Apple TV.
However, Apple has brought back the set-top box in a big way, coming with all sorts of new features, including Siri integration, gaming support, and a new user interface complete with an Apple TV App Store where users will be able to download third-party apps onto the device, which is something you couldn't do before.

However, even after the big announcement from Apple, we're hearing about new features that are coming to the new Apple TV, thanks to developers who are providing details about their experiences.
Read: New Apple TV vs Apple TV 3: What's New
The new features we're learning about today are features that many users will enjoy using. 9to5Mac reveals in their hands-on that the new Apple TV supports Bluetooth headphones and Bluetooth speakers.
This means that you can connect a pair of Bluetooth headphones to the new Apple TV and listen to content through the headphones instead of your television's speakers, which can be great for late-night watching if other members of your household are trying to get some sleep.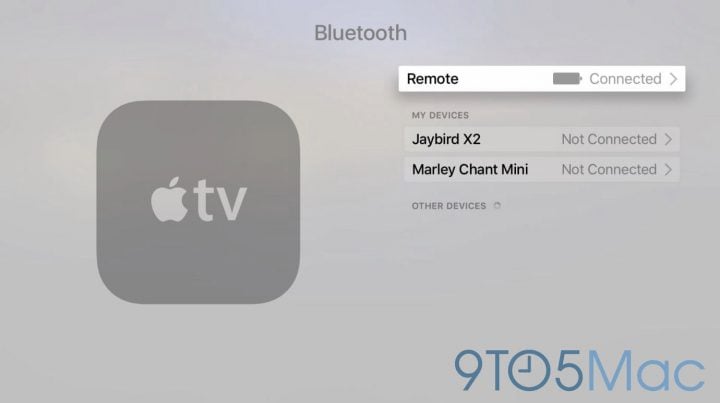 This is one feature that many will likely take advantage of, as you can not only listen to movies through headphones, but also play games without making a lot of noise for other people if they prefer it to be quiet hour.
Read: 7 Exciting Apple TV Apps Coming at Launch
This new feature isn't really all that surprising, considering that we knew the new Apple TV would come with improved Bluetooth capabilities, but it's great to know nonetheless.
Users will also be able to connect a third-party Bluetooth controller to the new Apple TV as well, although it will likely be limited to MFi controllers (sorry PS4 owners). And of course, you'll still be able to connect a Bluetooth keyboard to the new Apple TV if you'd like.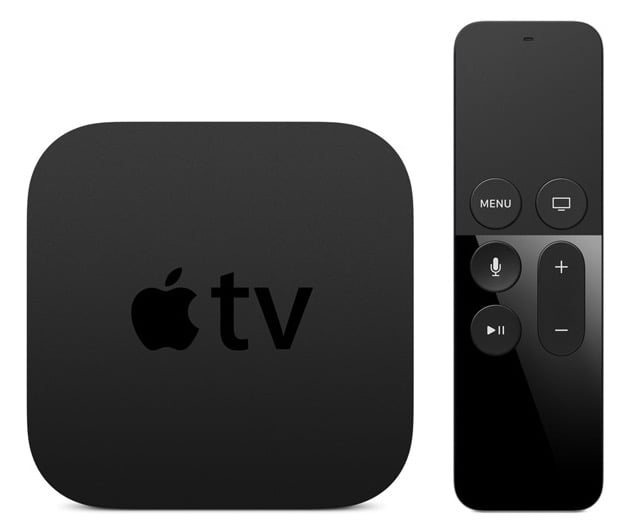 The new Apple TV will release at some point later this fall, although an official release date isn't set yet and Apple hasn't even offered a timeline, but it will likely arrive before the rush of the holiday shopping season gets here for sure.
The set-top box received upgrades all around, including the inside where there's an Apple A8 processor instead of the A5 chip that's found in the Apple TV 3. The whole box is also slightly bigger, coming with the same overall design and look, but is about an inch taller to accommodate all of the extra components.
The Apple TV will start at $149 when it's released and will come with 32GB of storage. You will also be able to grab a 64GB version for $199. The higher price for the new Apple TV isn't too surprising, but there's certainly a large gap between that and the price of the Apple TV 3, which costs just $69. Consumers will need to make a big decision once they're in the market for an Apple TV, but the new box looks to be a really good upgrade for the living room.

This article may contain affiliate links. Click here for more details.