New Apple TV Jailbreak Hopes Are High
The new Apple TV is now available to purchase, but if you're waiting for a jailbreak for the new set-top box, here's what we know so far about an Apple TV jailbreak.
Apple's new streaming set-top box is a huge overhaul over the Apple TV 3, and that was definitely expected since Apple didn't touch the Apple TV since 2012, and the set-top box market has severely changed since then.
The new Apple TV comes with all sorts of new features, including an all-new remote with a built-in trackpad and motion sensors, Siri functionality, gaming support, and a native Apple TV App Store where you can download and install Apple TV apps right on the device.
The new Apple TV also comes with an all-new operating system that goes by the name of tvOS. Instead of using iOS like older Apple TV models have used, the new Apple TV uses its own dedicated operating system now.
This has made many minds curious as to whether or not we'll see an Apple TV jailbreak for the new model, considering that it's running a completely new operating system that provides all sorts of new code for jailbreak developers to look at.

The short answer as to whether or not we'll see an Apple TV jailbreak for the new Apple TV is probably, but who knows at this point.
Kevin Bradley, known as nitoTV on Twitter (also the creator of the nitoTV jailbreak app, which was one of the first Apple TV jailbreak apps to release) says that he's "much more confident" that there will be an Apple TV jailbreak for the new model than he was for the Apple TV 3.
You may remember last year when we reported on the status of an Apple TV 3 jailbreak. Bradley tweeted that was "starting to doubt anyone talented enough will ever care enough to [jailbreak the Apple TV 3]." Plus, the Apple TV 3 is also difficult to jailbreak in the first place, as Bradley also pointed out at JailbreakCon last year.
While that still rings true, the new Apple TV is another story, and it's likely that jailbreak developers somewhere will try to break into the new streaming box to get it jailbroken. However, since tvOS is a completely new operating system, it's likely that an Apple TV jailbreak may not arrive as quickly as some users want it to.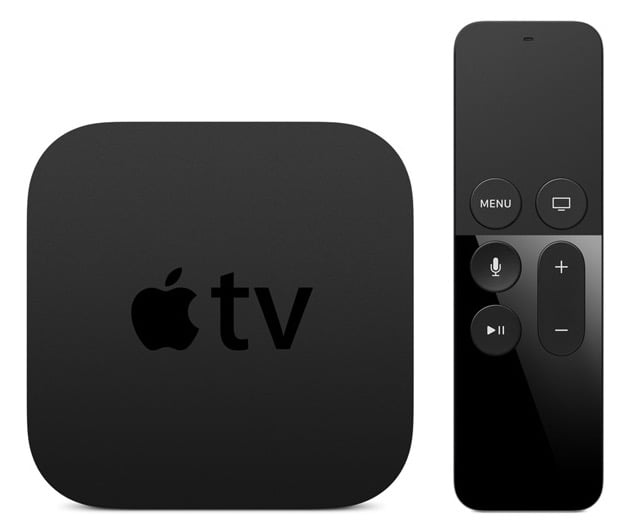 A jailbreak for the new Apple TV could be huge, especially with all of the new features. It's possible that a jailbroken Apple TV could get its own Cydia jailbreak tweak store, just like on the iPhone and iPad, which would open up the box to a ton of cool stuff that jailbreakers could potentially do.
One big new feature that could arrive with a jailbreak is Bluetooth that's more open, so while you could connect a keyboard, headphones, and supported game controllers, there could be a jailbreak tweak to allow for expanded use, like using a PS4 controller with your Apple TV.
Of course, this is just merely dreaming at this point, but we have high hopes that an Apple TV jailbreak will arrive at some point in the future — it's really only a matter of time.
In the meantime, though, users are waiting for their Apple TV units to begin shipping, which should begin later this week, with deliveries coming as early as Friday for those who purchased rush shipping.
Overall, though, there's isn't any talk or discussion about a new Apple TV jailbreak currently, but that's not too surprising, considering that anyone working on a new jailbreak rarely discusses it with the public, as we've seen with most jailbreak releases over the last couple of years.